Pressure Washing Smyrna TN

Expert Pressure Washing Services in Smyrna, TN
Welcome to Outdoor ProWash, the trusted provider of expert pressure washing services in Smyrna, TN, and the surrounding areas. We are a locally-owned and operated business, committed to delivering high-quality pressure washing services that exceed our clients' expectations. Our experienced team of pressure washing specialists is equipped with state-of-the-art equipment and expertise to clean your residential or commercial property's exterior surfaces.
Our Services
At Outdoor ProWash, we offer a wide range of pressure washing services to meet your specific needs. Our services include:
Service Area
Outdoor ProWash is proud to serve the entire area around Nashville, Smyrna, and Rutherford County. We are committed to providing high-quality pressure washing services to residential and commercial clients in the area.
Why Choose Outdoor ProWash?
Experienced and professional team of pressure washing specialists
Personalized services tailored to your specific needs
Competitive pricing and free estimates
Fully licensed and insured
Cutting-edge equipment and techniques
Contact Us
To schedule a pressure washing service in Smyrna, TN, or the surrounding areas, please contact us today at info@outdoorwash.com or 615 365 1000. You can also visit our website at https://outdoorwash.com to learn more about our services and view our portfolio of completed projects.
Thank you for considering Outdoor ProWash for all your pressure washing needs. We look forward to serving you soon!
Get started right now with the form below. We can't wait to amaze you with our quality service!
We serve the entire Nashville, TN area.
Our office hours are:
Monday-Friday: 7:00am-9:00pm
Saturday: 12:00pm-2:00pm
Sunday: Closed
For more information or to schedule an appointment, please call us at (615) 365-1000 or email us at info@outdoorwash.com.
May 9, 2023
Annual Recurring House Wash
Great Service!
May 5, 2023
House Wash and Concrete Pressure Wash
Great job and good people! I have them come annually to clean all exterior of my home!

May 1, 2023
House Wash and Concrete Cleaning
A gift I give myself every year! Having my home washed and sidewalks cleaned of debris from winter just refreshens everything! As I walked around after George was here I thought 'this is a gift I give myself' I spend so much more time outdoors when its clean and pretty. Thanks for the great service now for years!!!
Apr 26, 2023
House Wash, Clean and Seal Aggregate Driveway. etc.

Excellent work washing my house and washing/sealing my driveway!
Apr 20, 2023
House Washing Soft Washing
I was beyond impressed with the power washing service. My house literally went from dingy, algae covered siding to being bright, clean beautiful white! I love it! George was very courteous. They were on time and had great communication. I will definitely be calling them again.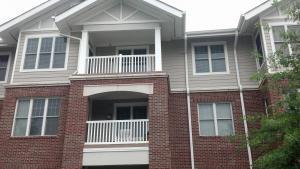 .