Deck Cleaning Smyrna, TN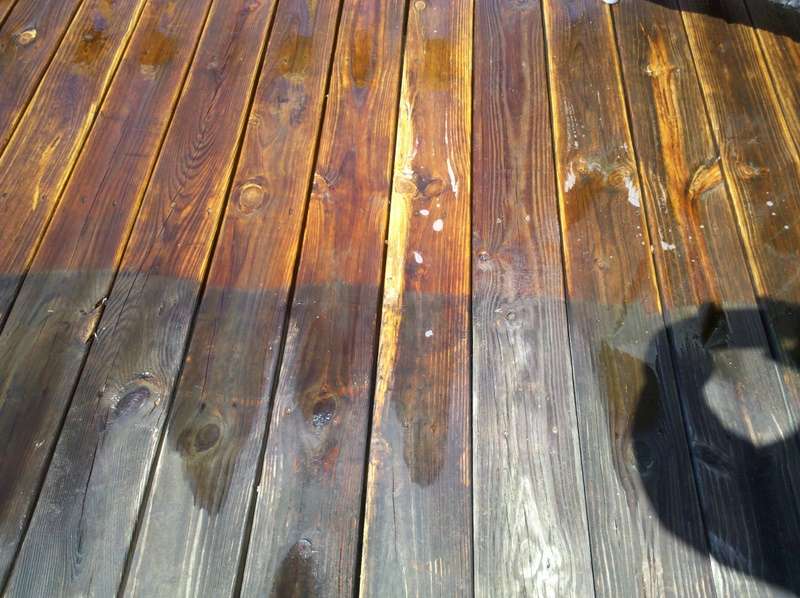 Deck Cleaning in Smyrna, TN | Outdoor ProWash LLC
At Outdoor ProWash LLC, we know that a clean deck is an important part of enjoying your outdoor space. Over time, dirt, grime, and mildew can accumulate on your deck, leaving it looking dull and dingy. That's where our professional deck cleaning services come in. We offer thorough deck cleaning in Smyrna, TN, to restore your deck's natural beauty and protect it from future damage.
Our Deck Cleaning Services
We offer two types of deck cleaning services to suit your needs:
Soft Washing – Our soft washing technique is a gentle yet effective way to clean your deck without causing any damage to the wood. We use a special cleaning solution that breaks down dirt, grime, and mildew, followed by a low-pressure rinse to remove all traces of buildup.
Power Washing with Cleaning Solution/Brightener – For decks that have been neglected and have heavy buildup, we offer power washing with a cleaning solution/brightener. This method is more powerful than soft washing and can remove tough stains and discoloration from your deck.
Regardless of the method used, our deck cleaning services include:
Inspection – We'll assess the condition of your deck to determine the best cleaning approach.
Pre-Treatment – We'll apply a special deck cleaning solution that loosens dirt and grime.
Washing – We'll use the appropriate cleaning technique to thoroughly clean your deck.
Post-Treatment – We'll apply a protectant to your deck to prevent future damage and keep it looking great.
Benefits of Our Deck Cleaning Services
When you choose Outdoor ProWash LLC for your deck cleaning needs, you can expect:
A Clean, Fresh-Looking Deck – Our deck cleaning services will remove all traces of dirt, stains, and discoloration, leaving your deck looking like new.
Increased Lifespan of Your Deck – Regular deck cleaning can prevent damage to the wood, extending the lifespan of your deck.
Improved Safety – A clean deck is less slippery, reducing the risk of slips and falls.
Customized Services – We'll work with you to develop a cleaning plan that meets your specific needs.
Recurring Packages – We offer recurring deck cleaning packages to keep your deck looking great all year round.
Local SEO for Deck Cleaning in Smyrna, TN
At Outdoor ProWash LLC, we're committed to serving our local community. That's why we've optimized our deck cleaning services for local SEO, using keywords that are relevant to Smyrna, TN. Here are some of the keywords we've targeted:
Deck cleaning Smyrna TN
Deck washing Smyrna TN
Professional deck cleaning Smyrna TN
Deck maintenance Smyrna TN
Deck cleaning services Smyrna TN
Contact Us for a Free Quote
Ready to get your deck looking its best? Contact us today for a free quote! Simply fill out our webform with your details, and we'll provide you with an instant eQuote. If you have any questions or concerns, don't hesitate to contact us at info@outdoorwash.com. And if you're interested in our sealing and staining services, be sure to check out our website for more information. We look forward to serving you!
We serve the entire Nashville, TN area.
Our office hours are:
Monday-Friday: 7:00am-9:00pm
Saturday: 12:00pm-2:00pm
Sunday: Closed
For more information or to schedule an appointment, please call us at (615) 365-1000 or email us at info@outdoorwash.com.
Outdoor ProWash
Average rating:
0 reviews