Gutter Cleaning Service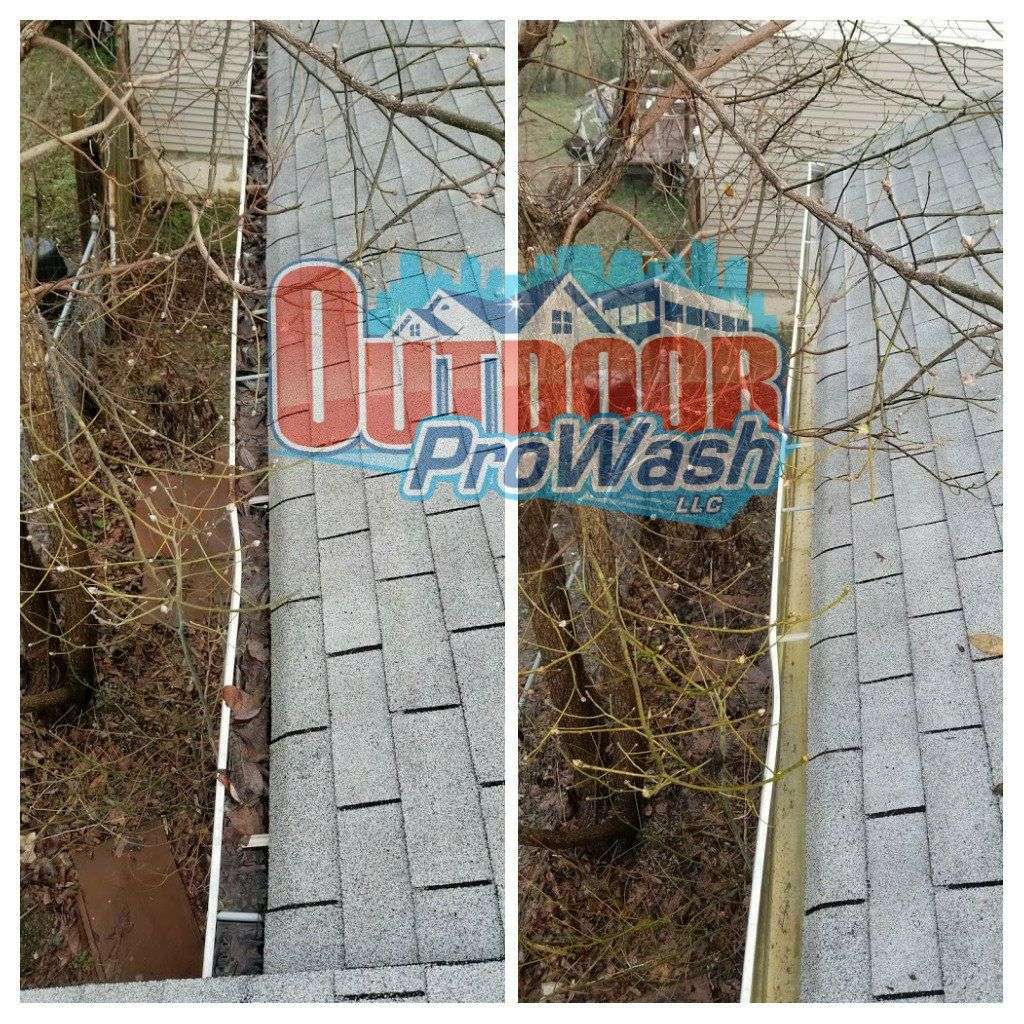 Home »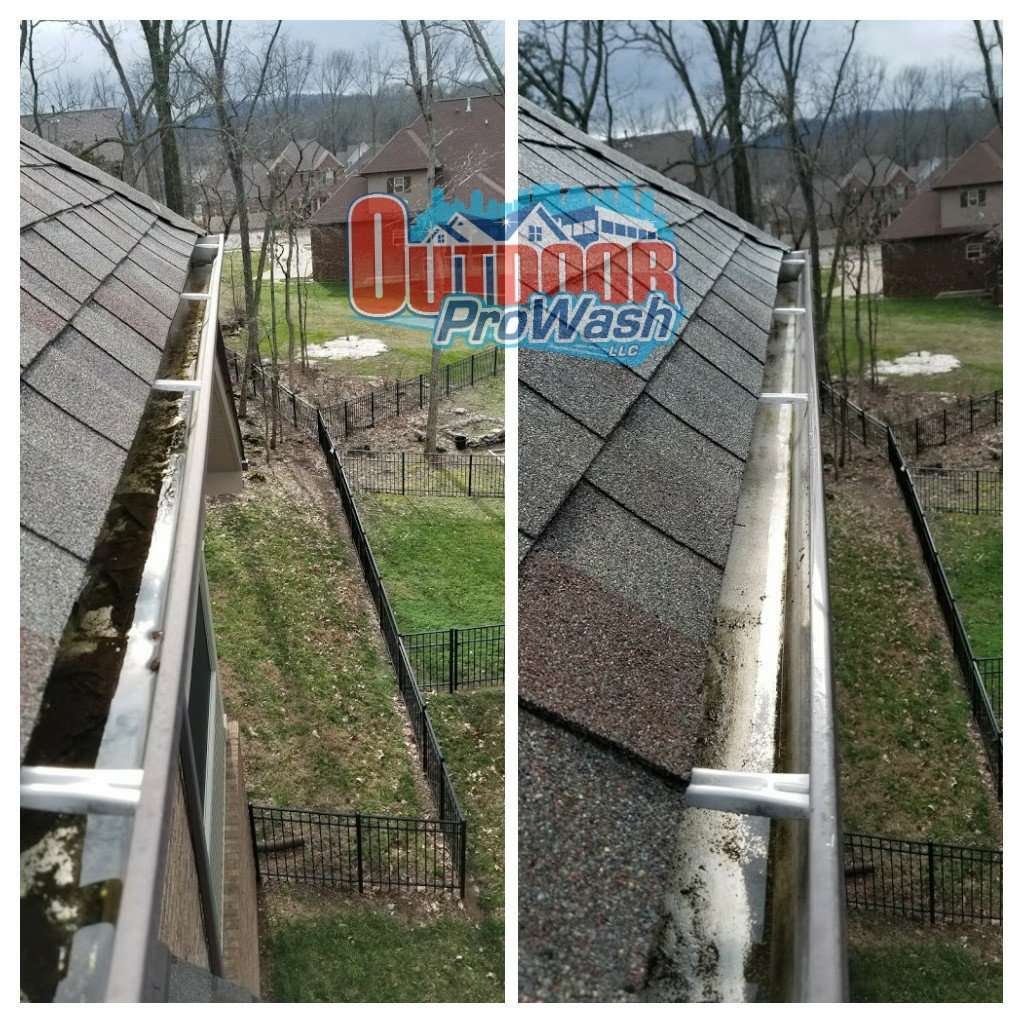 Gutter Cleaning Service
Outdoor ProWash LLC delivers peace of mind when it comes to gutter cleaning service. Our gutter cleaning package includes flushing them with water to ensure the gutter are flowing properly.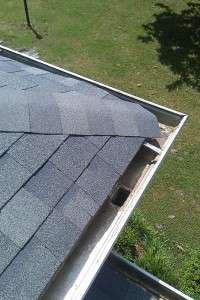 Gutter Cleaning with Gutter Guards
Cleaning your gutters with gutter guards is needed on occasion so the water will have room to flow and also run faster. The gutters will accumulate sediment and roof granules. This is true with all gutter guards. We can spray in the slots or through the screens and the water will push the sediment down the spout. Every now and then we will need to remove saplings that grow in the sediment.
Safety
Leave it to us to get the gutters cleaned for you. What if you or your loved one fell and got hurt. How much would you pay to turn back the clock like it never happened? Well that is impossible so don't answer that. I will say this, "An ounce of prevention is worth a pound of cure." We have all made mistakes and I want to help manage your risk. Yes! We are fully insured. Did you ever hear the story about the owner of a roofing company falling off his own roof to his death? Read here about this Roofing Billionaire.
Cost of having your gutters cleaned
Gutter Cleaning can run between $185 and $450 depending on the house or business property.
Gutter Brightening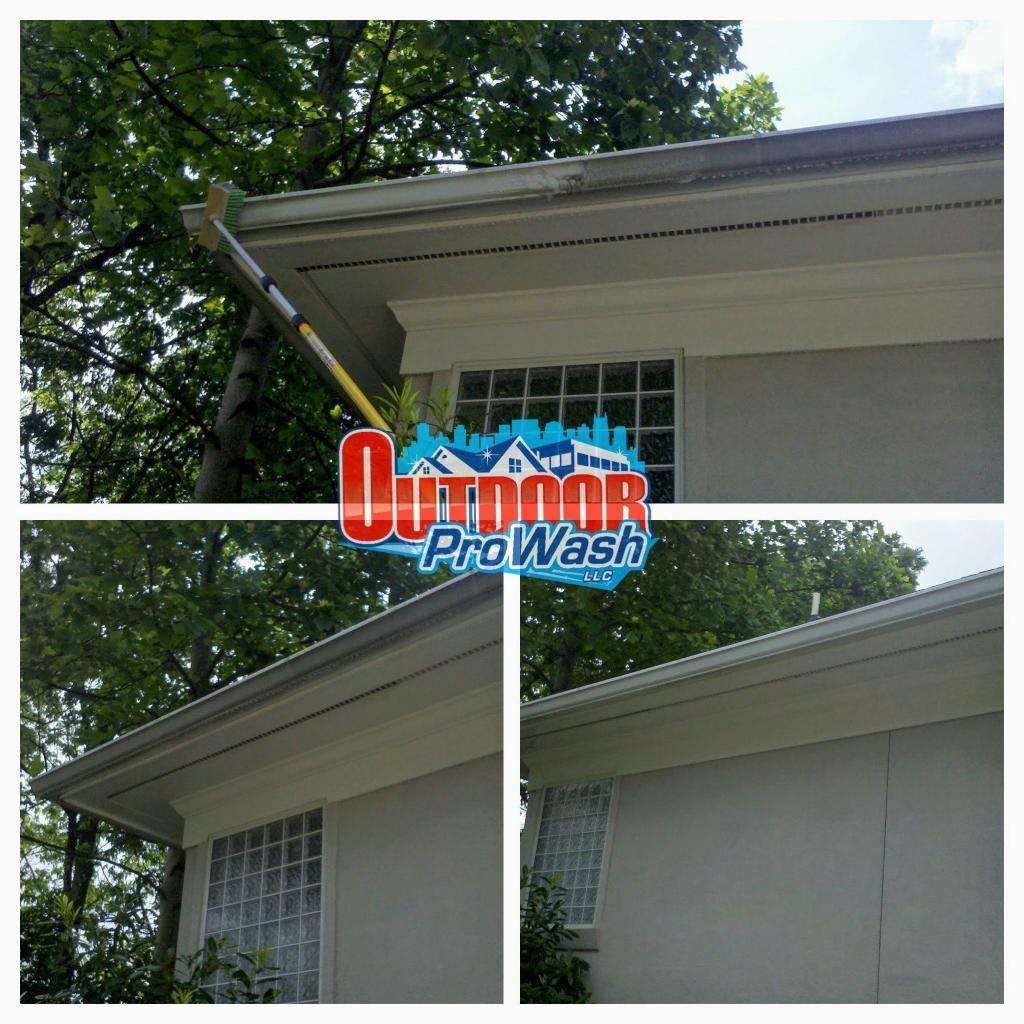 We clean the outside too. There is no amount of pressure that will remove the stains. Let us clean your gutter surface to look new again.
Gutter Cleaning Services offered near these Tennessee Cities:
Brentwood
Franklin
Nolensville
Green Hills
Belle Meade
Nashville
Forest Hills
La Vergne
Murfreesboro
Smyrna
Mt Juliet
Old Hickory
Hendersonville