House Washing and Vinyl Siding Cleaning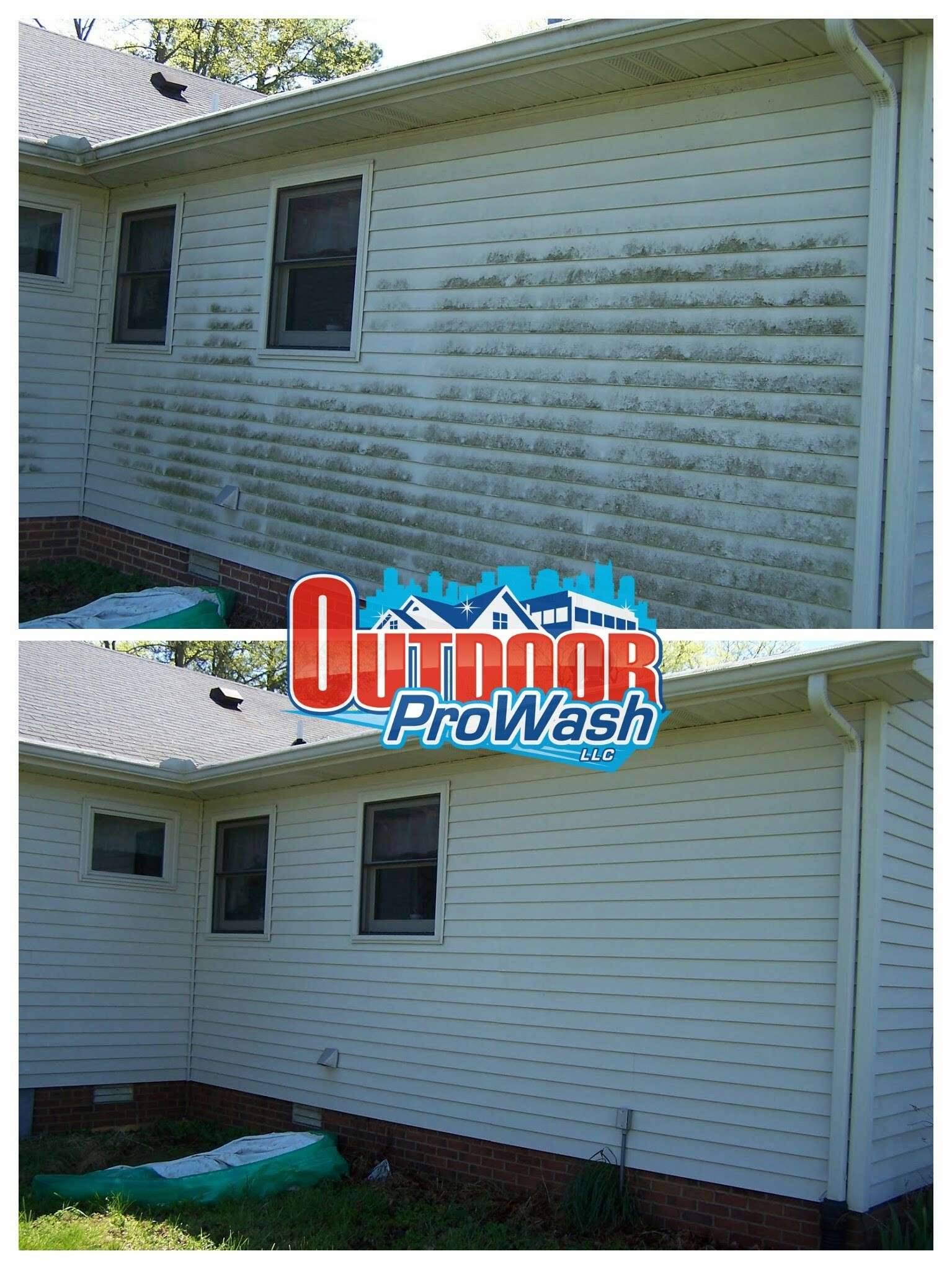 Home » Pressure Washing »


You care about your home!
We know you care about your home and your neighborhood. This is why it is a good idea to maintain a clean home exterior. You care about your neighbors and friends who will come over to visit. This is obvious since you are here! Use this easy form to get started: Contact Form
House, Gutter, Soffit and Siding Cleaning
Softwash is a way of cleaning which uses proper soaps and detergents. This improves cleaning results. It also prevents the damaging effects of high pressure blasting. We always use the right equipment for applying the soap to the surface. We believe in always being prepared for the job. This equipment also thoroughly rinses away all soap and dirt. We recommend application of a 12 month surface protectant/mildew inhibitor. This improves the appearance of most surfaces and extends the life of the cleaning job.
Retaining Walls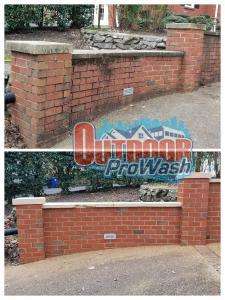 Vinyl Siding Cleaning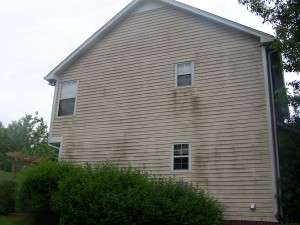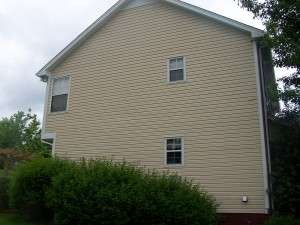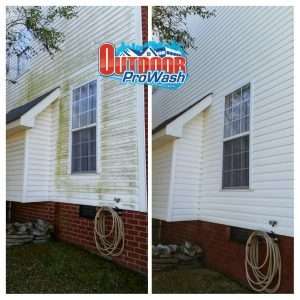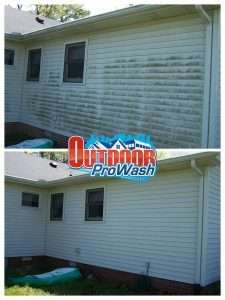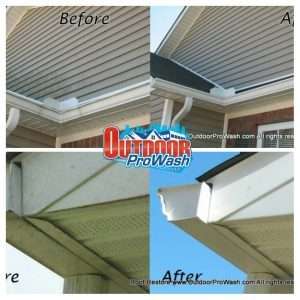 Add on Concrete Cleaning while we are at it for big savings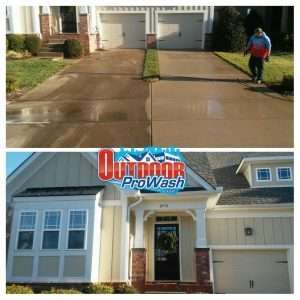 We also offer Dryvit Siding Cleaning and Stucco. All types of siding.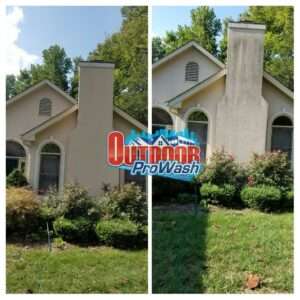 What are the problem areas?
Mildew, Cyanobacteria, Gloeocapsa Magma will grow on wood, concrete, siding, aluminum and other surfaces.
Many times home owners do not realize what is growing on their home and the damage it can cause. Organisms like these will begin to break down construction materials, creating a more inhabitable environment for higher organisms which will move in and cause more harm.
If left unchecked, a small ecosystem is created and the waste stream from this ecosystem creates acids that will also break down construction materials further more deeply impenetrating that surface.
Watch this very Quick Video of House, Gutter, Soffit and Siding Cleaning

Automatic Recurring House Washing Maintenance Agreement
Ask about automatic recurring maintenance agreements to save you the time and hassle hiring a new house washer each year.

Ask about our house paint prep cleaning service to make your painting job go a lot smoother.
See also Driveway, patio and sidewalk cleaning services
Jan 19, 2023
Gutter Cleaning Nashville TN
Fantastic work as always! I was working from home and was on a call when the team finished. They were patient waiting for me until I was done! You guys are great.
Jan 18, 2023
House Washing Hendersonville TN

I am very happy with how it turned out. Looks even better now that it's dried. Thank you
Jan 17, 2023
House Washing and Driveway Pressure Washing Lebanon, TN

Very prompt, courteous and professional. Did not harm our landscaping nor porch furniture. House and concrete look fantastic!! Our house actually glows and is sooo clean. Would highly recommend this company.. Price is reasonable too.
Jan 17, 2023
Roof Cleaning and House Wash Kingston Springs, TN
Our house and roof look great!
Jan 12, 2023
Driveway and retaining wall pressure washing.
Always the best year end and year out!