Contact Us for a Free Estimate!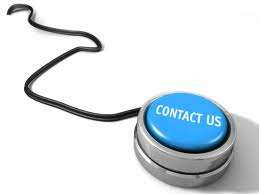 Hi, Outdoor ProWash has been serving the Nashville area since 2004. We offer pressure washing and soft washing for your home and business. Other services include back room floor cleaning and loading dock cleaning.
See what others have to say about us:
Aug 19, 2019
House Wash, Deck and Fence Clean and Staining
Thank you. I'll definitely share your info with someone who could use your services.

Aug 12, 2019
Exterior Cleaning Nashville
George,

Thanks for the good work.

I appreciated the job y'all did at each of the houses, David
Aug 2, 2019
Roof Cleaning
These guys are great. I probably had the worse looking roof in the neighborhood. Now it is the best looking roof in the entire neighborhood. The technician was very polite and very very through preforming the task. The clean up afterward was just perfect. Thank you so much!

Richard T
Jul 27, 2019
Exposed Aggregate Cleaning and Sealing
Both my bride and I are pleased with the service outdoor Pro wash did here. We will not hesitate to recommend you all to anyone.

Thank you for a job well done.

Harry P
Jul 19, 2019
House Washing
Good job, friendly worker.

For residential services please use the form below. Our popular services include house washing, roof cleaning, driveway and patio cleaning. We clean hard surfaces like concrete, brick and stone or delicate surfaces like eifs/dryvit and wood. Visit our home page for more information or feel free to browse the site.
The form below is secure and is designed to help provide us with enough information for the quickest response. Be sure to use the text box to tell us what you need in your own words. Click here for a commercial quote.
We don't give out your information. We only use it to facilitate the best customer experience we possibly can.
Outdoor ProWash LLC
Pressure Washing
Residential Service Area: 30+ mile radius of Nashville, TN
Commercial Service Area: Call
Owned and Operated by
George Clarke
615-365-1000
info@outdoorwash.com