Contact Us for a Free Estimate!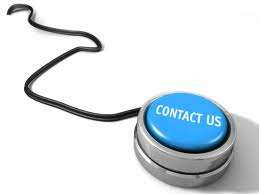 Hi, Outdoor ProWash has been serving the Nashville area since 2004. We offer pressure washing and soft washing for your home and business. Other services include back room floor cleaning and loading dock cleaning.
See what others have to say about us:
Nov 13, 2018
House Washing
I've done business with Outdoor ProWash for at least the last 9 years. They always do a great job and are super reliable. Money well spent.
Nov 5, 2018
House Wash
Excellent job! My house looks awesome and it was so painless for me! George and his team set everything up, I didn't even have to be there. They are professional and stellar at their work! I will use them for all my needs!!
Oct 20, 2018
Exterior Cleaning Services
I highly recommend this company. They communicated well, showed up on time and did a fabulous job. I'm a designer and had a lot of specialty custom items on my home like copper gutters, rain chains, awnings and cupolas and they handled those with care and did no harm. Our home looked so refreshed when they left. They addressed mold, lichen, black streaks and moss that had starting growing this year. Now all gone. I have scheduled them for my fence in the spring.
Great job!
Oct 16, 2018
Exterior Cleaning Service
Jacob was a pleasure to work with, and the results exceeded our expectations. We will be sure to recommend Outdoor ProWash LLC!
Oct 15, 2018
House and Patio
Hey George,
Wanted to say we are very pleased with your service at Outdoor Pro Wash and Jacob was very thorough and professional. We will see you next year!
For residential services please use the form below. Our popular services include house washing, roof cleaning, driveway and patio cleaning. We clean hard surfaces like concrete, brick and stone or delicate surfaces like eifs/dryvit and wood. Visit our home page for more information or feel free to browse the site.
The form below is secure and is designed to help provide us with enough information for the quickest response. Be sure to use the text box to tell us what you need in your own words. Click here for a commercial quote.
We don't give out your information. We only use it to facilitate the best customer experience we possibly can.
Outdoor ProWash LLC
Pressure Washing
Residential Service Area: 30+ mile radius of Nashville, TN
Commercial Service Area: Call
Owned and Operated by
George Clarke
615-365-1000
info@outdoorwash.com