Contact Us
Contact Us for a Free Estimate!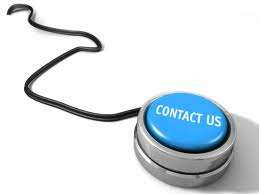 Hi, Outdoor ProWash has been serving the Nashville area since 2004. We offer pressure washing and soft washing for your home and business. Other services include back room floor cleaning and loading dock cleaning.
See what others have to say about us:
Nov 29, 2019
Gutter Clean Out
A wonderful job well done. I will be contacting your company and will Definitely refer you to friends

Nov 29, 2019
Home Exterior Cleaning
Great Job. Your employee kept me up to date during the day concerning when he would be arriving that afternoon.

Gutter interiors are now completely leave free. Outside wash looks great. The east side of the house where the siding had the mold and mildew are now completely clean. House exterior looks almost brand new.

Thank you again for another fantastic experience.
Nov 11, 2019
Gutter Cleaning Nashville
I called Outdoor ProWash and they did a great job on cleaning our gutters! Very prompt and efficient. Clear communication on arrival time and billing. Highly recommend!
Nov 8, 2019
House Wash and Concrete Cleaning
Thank you. Everything looks great. I'll be calling come next spring for another clean-up!



Mary
Nov 7, 2019
Pressure washing
Perfect, perfect job on my home washing. It was a big job. My gutters look brand new again. This was not the case w/another company I used in the past. The attention to detail was great. Clearly, to say I will be a repeat customer is an understatement. Thank you Outdoor ProWash!
For residential services please use the form below. Our popular services include house washing, roof cleaning, driveway and patio cleaning. We clean hard surfaces like concrete, brick and stone or delicate surfaces like eifs/dryvit and wood. Visit our home page for more information or feel free to browse the site.
The form below is secure and is designed to help provide us with enough information for the quickest response. Be sure to use the text box to tell us what you need in your own words. Click here for a commercial quote.
We don't give out your information. We only use it to facilitate the best customer experience we possibly can.
Outdoor ProWash LLC
Pressure Washing
Residential Service Area: 30+ mile radius of Nashville, TN
Commercial Service Area: Call
Owned and Operated by
George Clarke
615-365-1000
info@outdoorwash.com