Contact Us for a Free Estimate!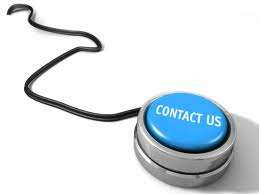 Hi, Outdoor ProWash has been serving the Nashville area since 2004. We offer pressure washing and soft washing for your home and business. Other services include back room floor cleaning and loading dock cleaning.
See what others have to say about us:
Oct 15, 2018
House and Patio
Hey George,
Wanted to say we are very pleased with your service at Outdoor Pro Wash and Jacob was very thorough and professional. We will see you next year!
Oct 9, 2018
Exterior cedar deck, columns and beam cleaning and staining.
Thank you George - the stain looks great!
Oct 3, 2018
Roof Cleaning and House Washing
I have to say that I was a little skeptical that my roof was going to look much better after being washed. It was pretty rough looking. However, Outdoor ProWash has it looking back to new. The whole process was really easy. I requested a quote through their website. I was contacted that night with a quote. After I accepted it, a time was set up to come out and work on the house. About 15 minutes prior to the worker showing up, he texted to say he was on the way. There was good communication throughout the process, and it really couldn't have been any easier. I will let the pictures speak for themselves. If you have a dirty roof and want it to look clean again, then set up an appointment with Outdoor ProWash and let them take care of it for you.
Oct 3, 2018
New Fence Clean and Stain
George, the work looks great - I always appreciate what good work your team does. Thank you again!
Sep 21, 2018
Driveway Sealing
Everyone that I talked to from Outdoor ProWash is very friendly. Jacob came to seal my driveway was courtesy. Driveway just sealed couple days ago and we will see how good but overall the staff seems professional and helpful. Thanks.
For residential services please use the form below. Our popular services include house washing, roof cleaning, driveway and patio cleaning. We clean hard surfaces like concrete, brick and stone or delicate surfaces like eifs/dryvit and wood. Visit our home page for more information or feel free to browse the site.
The form below is secure and is designed to help provide us with enough information for the quickest response. Be sure to use the text box to tell us what you need in your own words. Click here for a commercial quote.
We don't give out your information. We only use it to facilitate the best customer experience we possibly can.
Outdoor ProWash LLC
Pressure Washing
Residential Service Area: 30+ mile radius of Nashville, TN
Commercial Service Area: Call
Owned and Operated by
George Clarke
615-365-1000
info@outdoorwash.com