Roof Cleaning Smyrna TN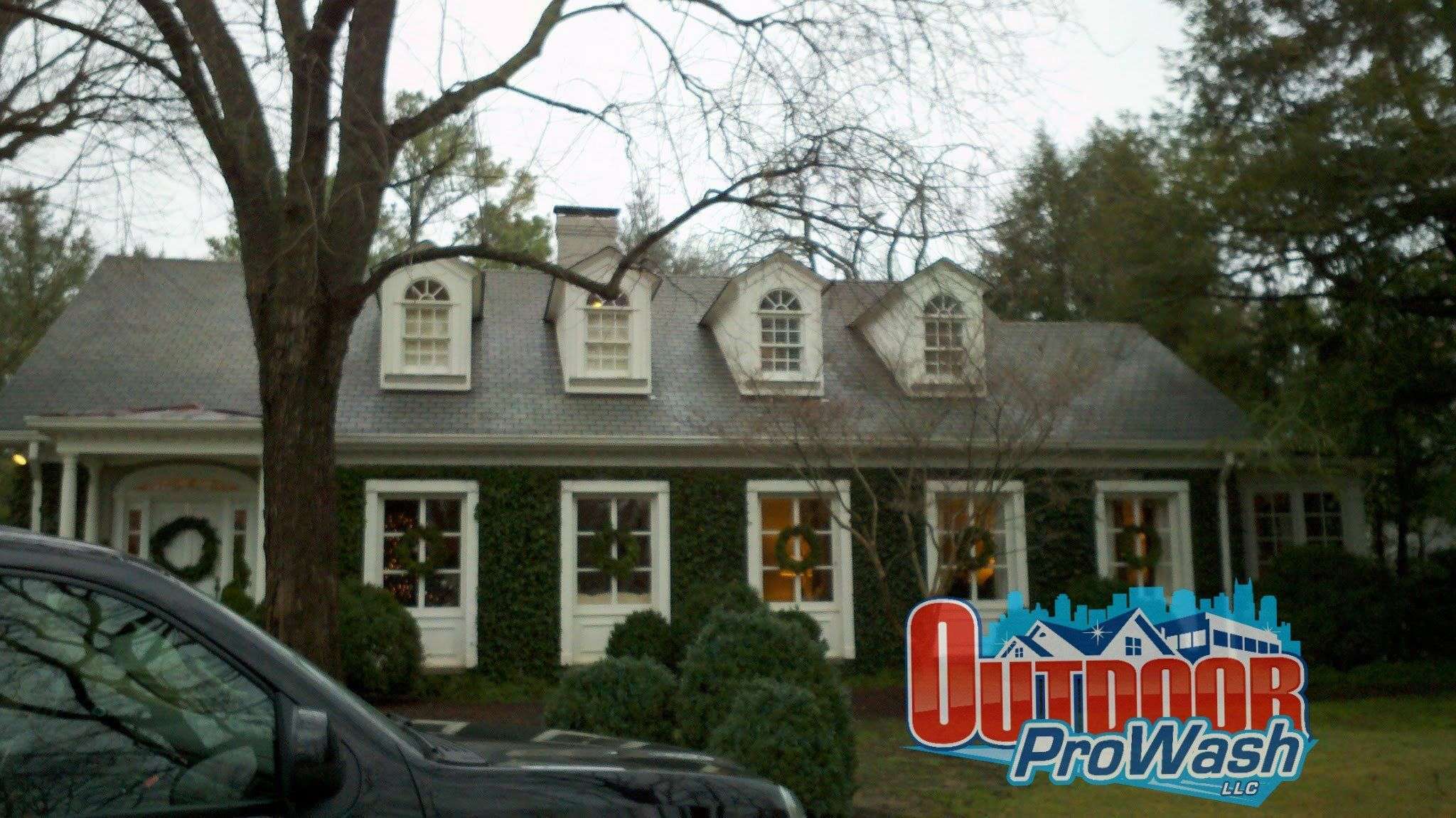 Roof Cleaning Services in Smyrna, TN
Is your roof looking dingy, stained, or covered in unsightly moss or algae? Outdoor Wash is here to help! We offer professional roof cleaning services in Smyrna, TN, and the surrounding areas, including Nashville and Rutherford County. Our team of experienced technicians uses the latest equipment and techniques to safely and effectively clean your roof and restore its appearance.
Why Choose Outdoor Wash for Roof Cleaning?
At Outdoor Wash, we understand that every roof is different and requires a unique approach. That's why we take the time to assess your roof's condition and recommend the best cleaning method for your specific needs. Whether your roof is made of asphalt shingles, tile, metal, or another material, we have the expertise and equipment to get the job done right.
Our roof cleaning services include:
Soft washing: Our soft washing technique uses low-pressure water and specialized cleaning solutions to gently remove dirt, grime, and stains from your roof without causing damage.
Moss and algae removal: If your roof is covered in moss or algae, we can safely remove it using specialized treatments that won't harm your roof or the environment.
Benefits of Professional Roof Cleaning
Regular roof cleaning offers several benefits, including:
Improved curb appeal: A clean roof can dramatically improve the appearance of your home or business, making it look newer and more well-maintained.
Extended roof lifespan: Regular cleaning can help prevent damage to your roof caused by buildup of debris or moss, potentially extending its lifespan and saving you money in the long run.
Health and safety: Moss or algae growth on your roof can be a safety hazard, especially if it becomes slippery when wet. Regular cleaning can help prevent accidents and ensure the safety of your family or customers.
Contact Us Today for a Free Roof Cleaning Estimate
Ready to schedule your roof cleaning service in Smyrna, TN? Contact Outdoor Wash today for a free estimate! You can reach us by phone at 615-365-1000 or email at info@outdoorwash.com. We look forward to hearing from you!
Fast and convenient eQuote fill out the form below!
We serve the entire Nashville, TN area.
Our office hours are:
Monday-Friday: 7:00am-9:00pm
Saturday: 12:00pm-2:00pm
Sunday: Closed
For more information or to schedule an appointment, please call us at (615) 365-1000 or email us at info@outdoorwash.com.
Outdoor ProWash
Average rating:
0 reviews