Gutter Cleaning Smyrna TN
Gutter Cleaning Smyrna TN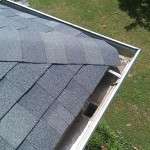 If you are looking for gutter cleaning in Smyrna TN you've come to the right place! Outdoor ProWash LLC will be happy to clean out your gutters. Our gutter cleaning service includes flushing with water to ensure proper flow of water. Simply fill out the form below and we will get a quote to you ASAP. Visit Gutter Cleaning for more info.
We serve the entire Nashville, TN area.
Our office hours are:
Monday-Friday: 7:00am-9:00pm
Saturday: 12:00pm-2:00pm
Sunday: Closed
For more information or to schedule an appointment, please call us at (615) 365-1000 or email us at info@outdoorwash.com.
Outdoor ProWash LLC
Average rating:
0 reviews