Gutter Cleaning Smyrna TN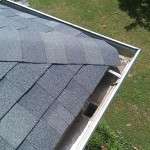 If you are looking for gutter cleaning in Smyrna TN you've come to the right place! Outdoor ProWash LLC will be happy to clean out your gutters. Our gutter cleaning service includes flushing with water to ensure proper flow of water. Simply fill out the form below and we will get a quote to you ASAP. Visit Gutter Cleaning for more info.
Dec 6, 2018
Soft Wash House Washing Package
We are very happy with our service from Outdoor ProWash! Our house looks new again 🙂 There was a couple of electrical issues with our outdoor fixtures/plugs, but the company resolved them right away. They were super responsive and friendly. I would recommend Outdoor ProWash to everyone!
Nov 15, 2018
Roof Cleaning
They did a great job, house looks good.
Thanks, Pat
Nov 15, 2018
House Washing
Thank you to Craig and Jacob for a fabulous job! Our house looks terrific and such hard work on a cold day! Will definitely recommend to my friends!

-T
Nov 13, 2018
House Washing
I've done business with Outdoor ProWash for at least the last 9 years. They always do a great job and are super reliable. Money well spent.
Nov 5, 2018
House Wash
Excellent job! My house looks awesome and it was so painless for me! George and his team set everything up, I didn't even have to be there. They are professional and stellar at their work! I will use them for all my needs!!