Gutter Cleaning Smyrna TN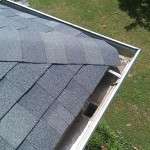 If you are looking for gutter cleaning in Smyrna TN you've come to the right place! Outdoor ProWash LLC will be happy to clean out your gutters. Our gutter cleaning service includes flushing with water to ensure proper flow of water. Simply fill out the form below and we will get a quote to you ASAP. Visit Gutter Cleaning for more info.
Dec 17, 2017
Soft Wash House Washing Package
The gentleman from Outdoor ProWash did a great job. He arrived on time, was polite, and did a great job.
Nov 18, 2017
House Washing
George,We're thrilled with how the house looks! You all did a great job, especially with getting the algae (or whatever it's called) off the two sides. I'll definitely do the "feedback" step for you and will remember you when we need your services again.Thanks again,Judy
Nov 15, 2017
Home Exterior Cleaning
I just want to let you know that y'all did a great job cleaning the exterior of our house. We will be referring you guys to all of our neighbors and calling you back next time our house gets moldy. Thank you!-Meagan
Nov 11, 2017
Large House Wash and Concrete Sealing Job
Thank you for a job well done! It's not often that I can say that in these days and times.
Oct 3, 2017
Roof Cleaning and House Wash
George always does a good job, and brings a pleasant disposition to the job as well. I would recommend him without reservations