Soft Washing in Nashville, TN
Any home owner needs Soft washing in Nashville every 1 to 3 years for your home's exterior. Typically you'll find algae, mildew and just plain old dirt stuck to the many outside surfaces of your home. Call Outdoor ProWash or fill out our online form to get a free soft washing quote. A home owner looking for a simple solution who is busy and wants a good service will get a nice response and great performance. We understand the desire for great communication and close attention to your exact needs. Soft washing is the best technique for removing discoloration on your home's exterior because it uses low pressure and brightens the entire house. The low pressure lessens the risk of water intrusion and damage to the paint or siding.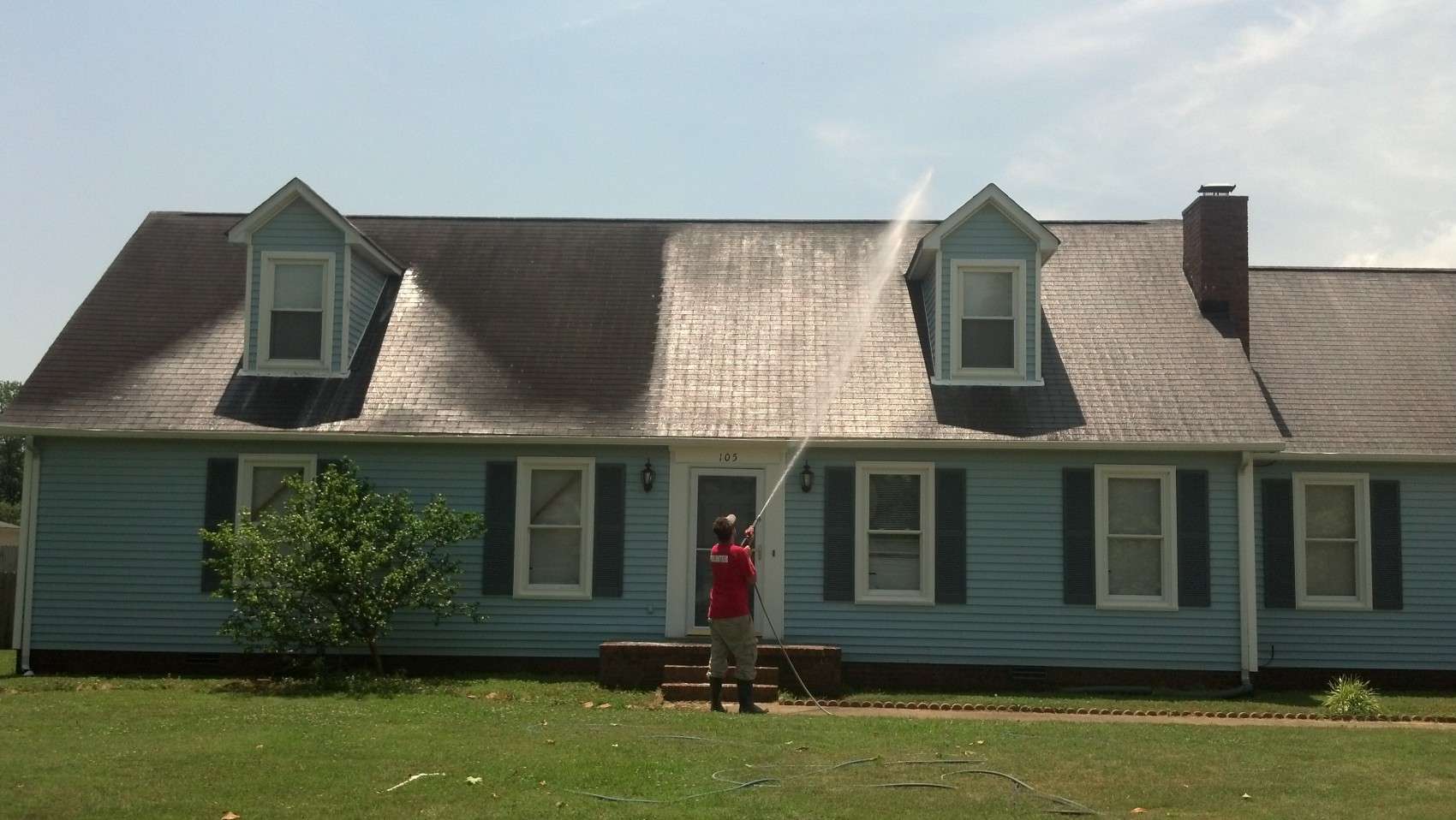 Soft washing in Nashville has reduced damage and saved thousands in exterior painting and other maintenance due to the low water pressure used. It is very effective on the tough mildew stains on brick, concrete, stone and vinyl siding.
Soft washing works great on roofing materials as well. Roofing materials can be vulnerable to high pressure so the soft action makes it a good choice. Soft washing solution will penetrate the stains and let culprit be washed away with only rain water.