Pressure Washing La Vergne TN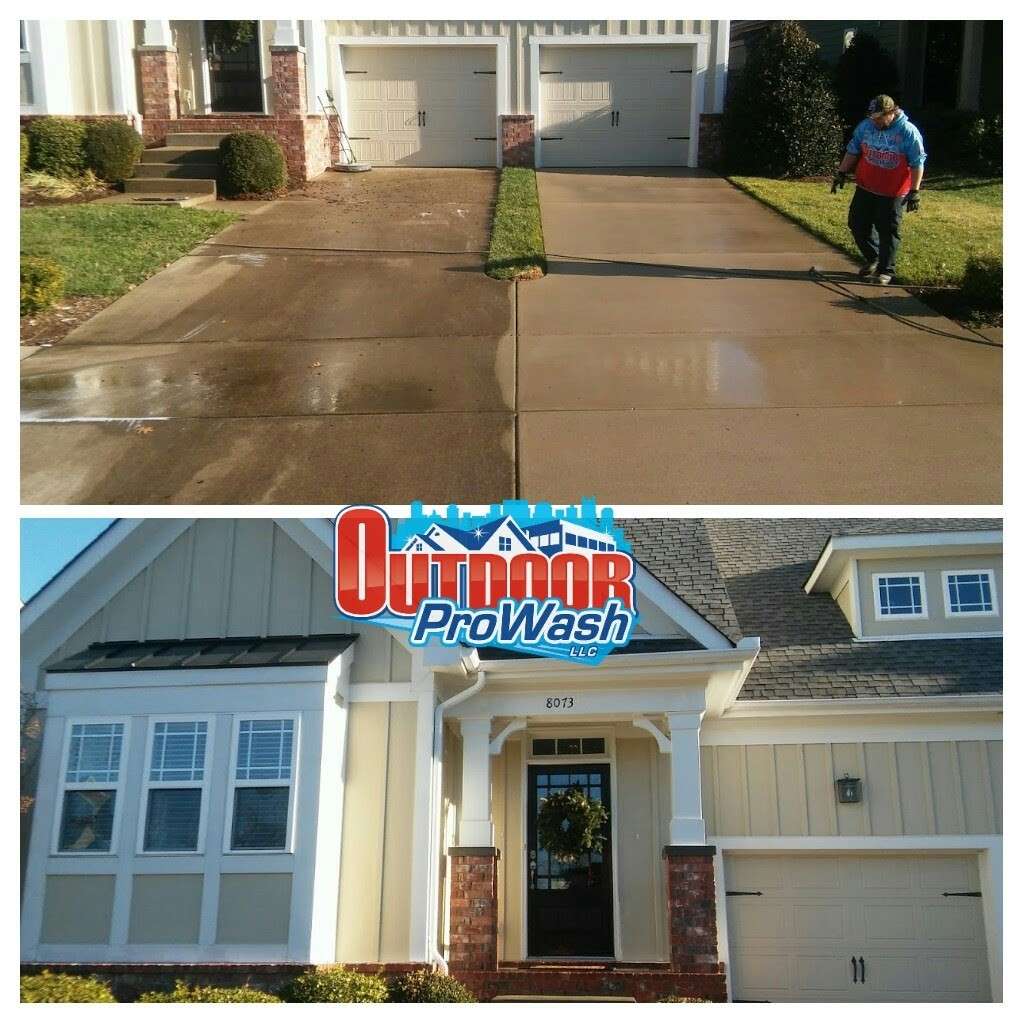 Pressure Washing La Vergne TN
Pressure Washing La Vergne TN by Outdoor ProWash LLC Since 2004. We first started in La Vergne many years ago. People in La Vergne like to maintain their property and have good pride in home ownership. Outdoor ProWash is able to understand the need for honest and responsible exterior cleaning services in La Vergne. We offer the following pressure and power washing services:
House siding and gutter power washing
Soft Washing Roofing Shingles our Roof Cleaning Service
Pressure Washing and Sealing Concrete Driveways
Sidewalks, Patios and Decks
Retail Centers, Dumpster Pads and Restaurants
White Plastic PVC Fencing
We also cleaning and stain decks and fences. We repair decks and fences when requested during cleaning and staining for your convenience.
Part of what we do is, we make your job easier by requiring less of you in the process to get this job done. We are professional and thorough when is comes to pressure washing in La Vergne.
If you can wet it, we can clean it! Let us show you what other people have experienced with our friendly and responsible services. We are there for you when you need us and we strive for perfection.
Get a Free Estimate
We know you don't want a hassle when you need to get the work done. All we need is for you to fill out the form below and we'll get started on doing what we do best so you can get on with your day and leave the rest to us.
Jul 6, 2023
Soft Wash House Washing Service
Always pleased with our service from Outdoor ProWash! Great customer service, always on time, and always do what they say they will do!
Jun 23, 2023
Gutter Cleaning
As always great work!
Jun 15, 2023
House Washing Service
Outdoor Powerwash did an excellent job of cleaning the exterior of our rental house. The concrete steps were especially dirty and now they are clean and look great. The windows look 100 percent better now too.

Jun 2, 2023
Gutter Cleaning Service
Awesome job cleaning my gutters. They were prompt and professional. Definitely would recommend!

May 26, 2023
House Washing Antioch TN
Well done as usual.