You have an awesome deck!
Underneath all those years of accumulated ugliness, you have an awesome deck. It is a nice space, except for the gruesome mold and dirt encapsulating that nice wood deck built for your enjoyment and fun for guests. Deck Staining is the long term solution. Let's get the ball rolling here… click here and we'll take care of everything while you get on with your life.
Removing the mold, moss, dirt, graying and old deck stain from your deck.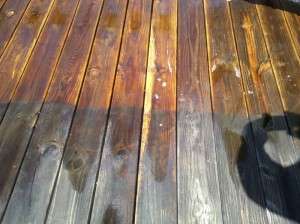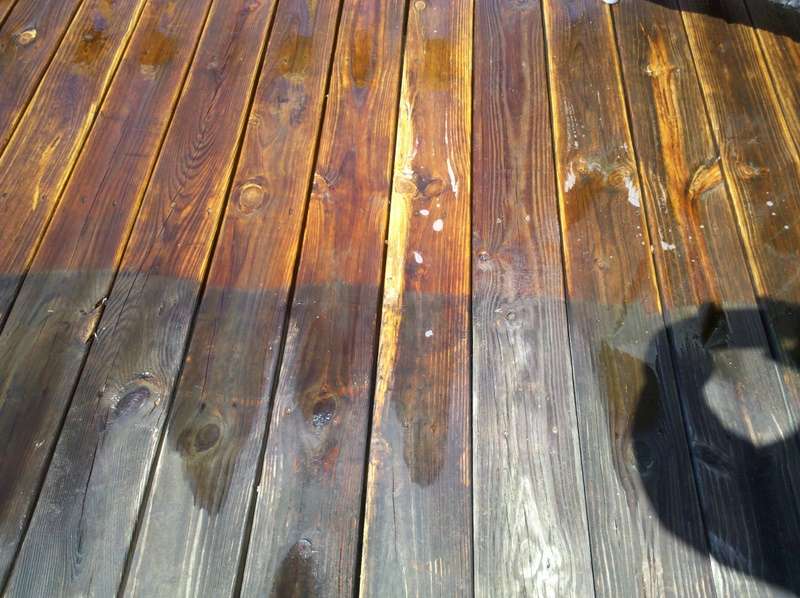 Deck cleaning is one of our specialties.
You want to restore the wood to the cleanest state possible. It needs to be pH balanced and properly sealed.
This is not theory, since we do more than 60 per year from 2004 until now. It just grows on you after a while.
In most cases we use a penetrating oil sealer with beautiful pigments for UV protection. Our number one goal is getting your deck or fence looking it's best and keeping it that way at an affordable price. With our already competitive prices you will be even happier with our low cost deck staining maintenance plan. Ask about our automatic deck and fence maintenance agreement for the best care for you, your busy life and your wood surfaces.
It's easy to handle the larger jobs with experience and preparedness.
See a one minute video of deck restoration in action.

 Deck Cleaning and Sealing Pricing
Serving the entire Nashville and surrounding area
Dec 6, 2018
Soft Wash House Washing Package
We are very happy with our service from Outdoor ProWash! Our house looks new again 🙂 There was a couple of electrical issues with our outdoor fixtures/plugs, but the company resolved them right away. They were super responsive and friendly. I would recommend Outdoor ProWash to everyone!
Nov 15, 2018
Roof Cleaning
They did a great job, house looks good.
Thanks, Pat
Nov 15, 2018
House Washing
Thank you to Craig and Jacob for a fabulous job! Our house looks terrific and such hard work on a cold day! Will definitely recommend to my friends!

-T
Nov 13, 2018
House Washing
I've done business with Outdoor ProWash for at least the last 9 years. They always do a great job and are super reliable. Money well spent.
Nov 5, 2018
House Wash
Excellent job! My house looks awesome and it was so painless for me! George and his team set everything up, I didn't even have to be there. They are professional and stellar at their work! I will use them for all my needs!!