Why you should hire a pressure washing specialist..
A pressure washer in the wrong hands can be dangerous and damaging to property. A pressure washer in the hands of a wise and experienced technician can add value to a property way above and beyond the cost. New technology and proper equipment configuration make it totally safe for the technician and the property.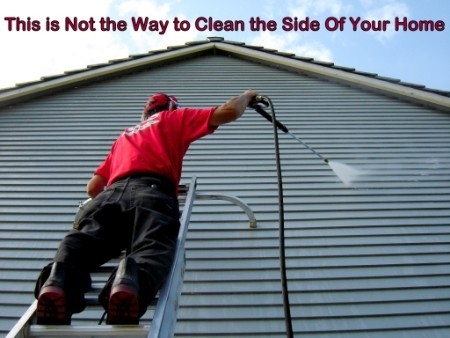 Not only can pressure washing be safe, it can also be much more effective than most people think. Older more traditional pressure washing causes fatigue and the likelihood that areas will be missed. Normally these would be hard to reach areas. Doing it yourself or having a friend or family member to do the work is putting all people involved at risk. Using a pressure washer on a ladder is one of the most dangerous things anyone could do. A wise and experienced technician will have a better way to clean from the ground or use a man lift. Even in rare cases a ladder is used by a technician they are trained and practice safety on a regular basis. Not only do you want a wise and experienced professional, but you want a specialist who practices his craft on a daily basis. This ensures better results and that no mistakes will be made.
Outdoor ProWash Nashville Pressure Washing