Vinyl Siding Cleaning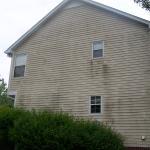 Vinyl Siding Cleaning by Roof Restore Outdoor ProWash since 2004 615-365-1000 call anytime. We understand you want clean vinyl siding. We don't stop there. You get the whole house washed. We get the front of all your gutters and all of the trim, porch areas, etc. You want to impress your guests and neighbors and we're here to help you do just that. Expert technicians will come out and do a thorough and high quality cleaning job for you. Whether you are at work, running errands or just out having fun you can do it knowing your property is in good hands. We'll do the best thing for your vinyl siding. Fill out the form below for a free and quick vinyl siding cleaning estimate. We also provide roof cleaning, gutter cleaning, driveway cleaning, deck staining and more.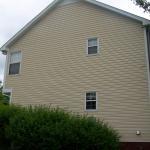 Sep 30, 2022
House Washing Hermitage, TN
George did an amazing job! He was very professional, kind and knowledgeable. Will absolutely use his services again.
Sep 9, 2022
Power washing Nashville, TN
I am very pleased with the services provided by Outdoor ProWash and have used them for several years. They do a great job at keeping our home looking its best. Thank you!
Aug 30, 2022
College Grove House Washing

Great job. Good to see y'all.
Aug 8, 2022
Roof Cleaning and House Washing Kingston Springs, TN
Just wanted to let you know how happy I am every time I drive up to the house. The roof looks like it is brand new! I was a little nervous to clean it, but I am so happy that we did! Thanks again, Gwynne L
May 27, 2022
Annual House Wash Nashville TN

I've used you guys for several years and I've always been very satisfied with the results. See you next year!
See also House Washing