Pressure Washing Pitfalls for Apartment Communities….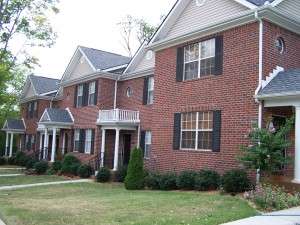 Pressure washing pitfalls for apartment communities range from property damage to tenant inconveniences and from expensive equipment rentals to poor quality work. What are the chances you will experience all of the above? Chances are you will experience one or more. With new advances in technology, networking and training events nationwide. Power washers are getting their act together. The days of renting lifts and settling for the only available lawn care service to wash your 3 or 4 story buildings are in the past. These days their are plenty of qualified Certified Power Washing Contractors with training and equipment designed for hard to reach areas. Most of the time men can work safely from the ground without use of expensive man-lifts or climbing your buildings.
Apartment Communities vary from luxuries and services to designs and amenities. Specialized Professional Power Washing Services are similar in that services can range from "affordable" short term solutions to long term services with added value. There are many different stain removal capabilities and in some cases these services can be rolled into a package deal. A great Power Washing Specialist will assist you with any chronic or recurring problems that may arise and also help with a reasonable solution. Having a lasting relationship with open communication will enable your Pros to take care of your needs and alert you when there is an opportunity to make your life easier.
Look for PWNA Certified Power Washers in your area and you will know they are trained and adhere to ethical standards.