House Washing in Brentwood TN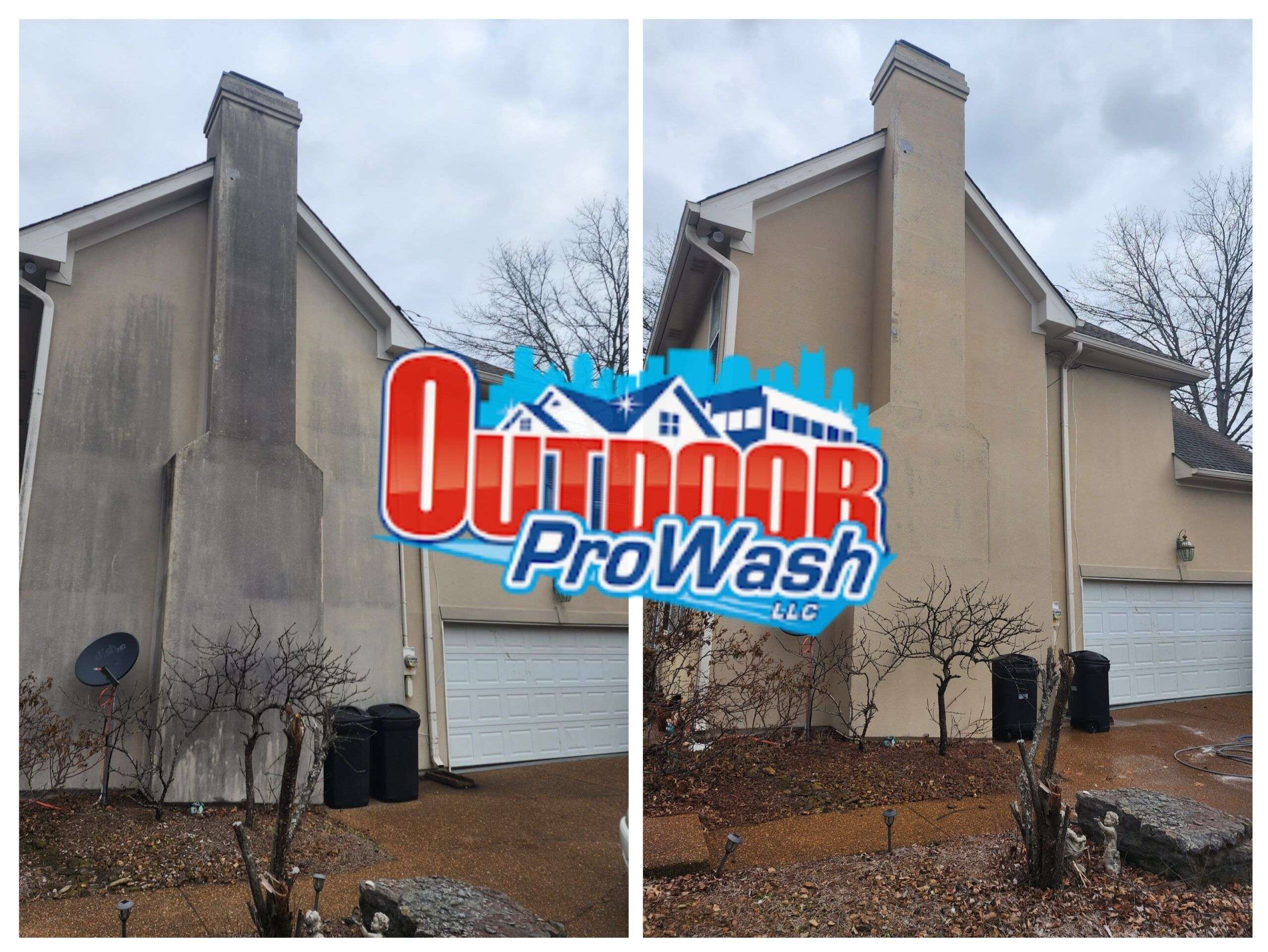 House Washing in Brentwood TN by Outdoor ProWash: Soft Wash Experts Since 2004
If you're looking for a reliable and effective way to clean the exterior of your home, Outdoor ProWash is here to help. Since 2004, we've been providing expert soft wash house washing services to homeowners in Brentwood, TN and the surrounding areas.

What is Soft Wash House Washing?
Soft wash house washing is a low-pressure cleaning technique that uses a special cleaning solution to break down dirt, grime, and other buildup on your home's exterior. This gentle method is much safer and more effective than traditional pressure washing, which can damage delicate surfaces like siding, windows, and trim.
At Outdoor ProWash, we use only the best soft washing equipment and techniques to ensure your home is cleaned thoroughly and safely. Our team of experienced technicians will work diligently to remove all traces of dirt, grime, mold, and mildew from your home's exterior, leaving it looking fresh and new.
Why Choose Outdoor ProWash?
When you choose Outdoor ProWash for your house washing needs, you can trust that you're getting the best service possible. Our team is fully licensed and insured, and we use only eco-friendly cleaning solutions that are safe for your family, pets, and the environment.
We also pride ourselves on delivering exceptional customer service. When you contact us, we'll respond promptly and work with you to create a customized house washing plan that meets your specific needs and budget. Whether you need a one-time cleaning or ongoing maintenance, we're here to help.
Contact Us Today
Ready to give your home the deep clean it deserves? Contact Outdoor ProWash today to schedule your soft wash house washing service in Brentwood, TN. We look forward to working with you!
Jul 6, 2023
Soft Wash House Washing Service
Always pleased with our service from Outdoor ProWash! Great customer service, always on time, and always do what they say they will do!
Jun 23, 2023
Gutter Cleaning
As always great work!
Jun 15, 2023
House Washing Service
Outdoor Powerwash did an excellent job of cleaning the exterior of our rental house. The concrete steps were especially dirty and now they are clean and look great. The windows look 100 percent better now too.

Jun 2, 2023
Gutter Cleaning Service
Awesome job cleaning my gutters. They were prompt and professional. Definitely would recommend!

May 26, 2023
House Washing Antioch TN
Well done as usual.