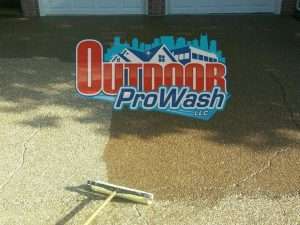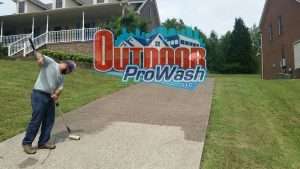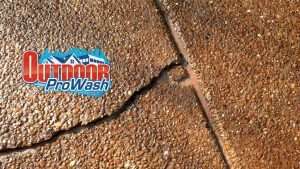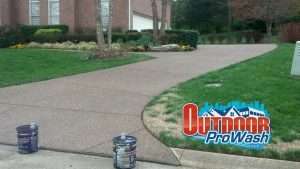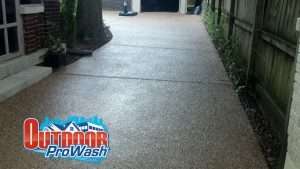 Driveway Sealing Hermitage TN by Outdoor ProWash since 2004 615-365-1000. We know you value your home and property. Keeping it neat and clean are really great for maintaining it's appearance. Driveway cleaning is a good part of all that. But, Sealing is taking it to the next level. Sealing your aggregate driveway and other concrete areas works well at protecting them. It is also very pretty when it is sealed and has a glossy look. You'll be totally satisfied once our skilled and experienced technicians seal your driveway for you. This can all be done while you are working, playing golf or getting your nails done. Simply fill out the online form and be ready to hear from us quickly with an estimate for you.
Dec 17, 2017
Soft Wash House Washing Package
The gentleman from Outdoor ProWash did a great job. He arrived on time, was polite, and did a great job.
Nov 18, 2017
House Washing
George,We're thrilled with how the house looks! You all did a great job, especially with getting the algae (or whatever it's called) off the two sides. I'll definitely do the "feedback" step for you and will remember you when we need your services again.Thanks again,Judy
Nov 15, 2017
Home Exterior Cleaning
I just want to let you know that y'all did a great job cleaning the exterior of our house. We will be referring you guys to all of our neighbors and calling you back next time our house gets moldy. Thank you!-Meagan
Nov 11, 2017
Large House Wash and Concrete Sealing Job
Thank you for a job well done! It's not often that I can say that in these days and times.
Oct 3, 2017
Roof Cleaning and House Wash
George always does a good job, and brings a pleasant disposition to the job as well. I would recommend him without reservations