Driveway Sealing Brentwood TN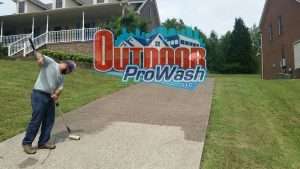 Driveway Sealing Brentwood TN
Driveway Sealing Brentwood TN by Outdoor ProWash since 2004. Call anytime! Fill out the online webform and be ready to hear from us right away!
Mar 16, 2023
House Wash and Driveway Pressure Washing
Great work, George. Thanks
Mar 16, 2023
Clean out the gutter and flush them with water to ensure they are flowing.
Terrific service, quick response time, and reasonable prices.
Mar 7, 2023
Roof Cleaning
Good job. The roof on the shop is bright and shiny again.
Mar 7, 2023
House Washing
Did a great job as always !!
Looking forward to next time😀

Mar 5, 2023
House Washing
Such an easy experience and our house looks so much better! I wish I had taken before/after photos of the difference.