Driveway Cleaning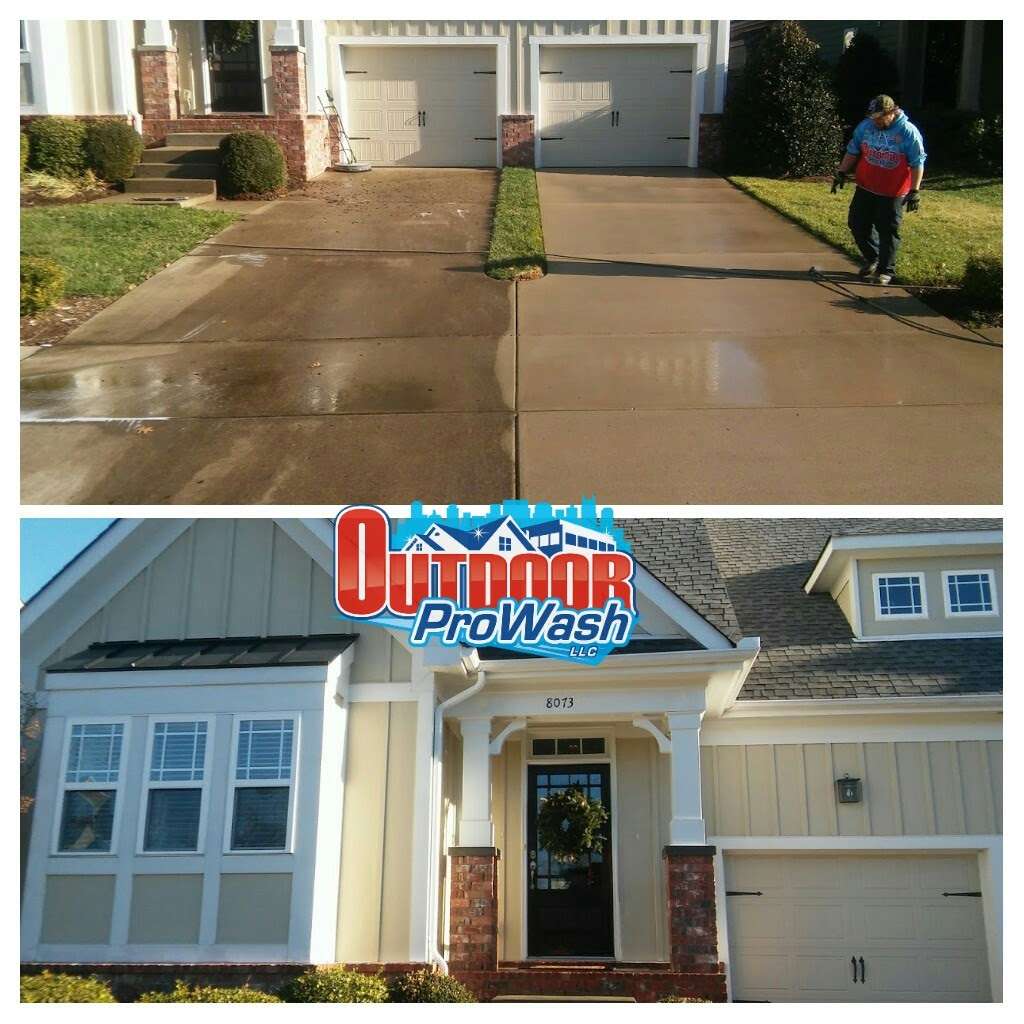 Driveways are an essential part of any property, providing a convenient and functional space for parking vehicles and enhancing the overall appearance of your home or business. However, over time, driveways can become dirty, stained, and unsightly due to the buildup of dirt, grime, oil, and other debris. This can not only detract from the curb appeal of your property but can also pose safety hazards and damage the integrity of the driveway surface.
To restore the look and functionality of your driveway, professional driveway cleaning services are the solution. At Outdoor ProWash, we offer comprehensive driveway cleaning services that can effectively remove all types of dirt and stains, leaving your driveway looking as good as new.
Our driveway cleaning process begins with a thorough assessment of your driveway surface to determine the best cleaning approach. We use advanced cleaning equipment and eco-friendly cleaning products to safely and effectively remove all dirt, grime, oil, and other debris from the surface of your driveway.
Our experienced technicians are skilled at handling all types of driveways, including concrete, asphalt, pavers, and more. We use a combination of pressure washing, scrubbing, and rinsing to ensure that your driveway is cleaned thoroughly and without causing any damage.
In addition to improving the appearance of your property, regular driveway cleaning can also prolong the life of your driveway surface. Dirt and debris can cause damage and erosion to the surface over time, but our professional cleaning services can prevent this from happening and save you money on costly repairs.
At Outdoor ProWash, we are committed to providing high-quality driveway cleaning services that meet the needs of our customers. We are fully licensed and insured, and our team is dedicated to delivering excellent customer service and exceeding your expectations.
Don't let a dirty and stained driveway detract from the appearance of your property any longer. Contact Outdoor ProWash today to schedule a professional driveway cleaning and restore the look and functionality of your driveway.
Outdoor ProWash
Average rating:
0 reviews