Driveway Clean and Seal
Driveway Clean and Seal
Driveway Clean and Seal Service by Outdoor ProWash since 2004. We use the latest technology for cleaning and sealing your broom finished or exposed aggregate concrete. It is popular to seal your exposed aggregate, but is equally beneficial to seal your regular concrete too. It's normal to also do the other areas around your home when you do the driveway.
Sealing Broom Finished Concrete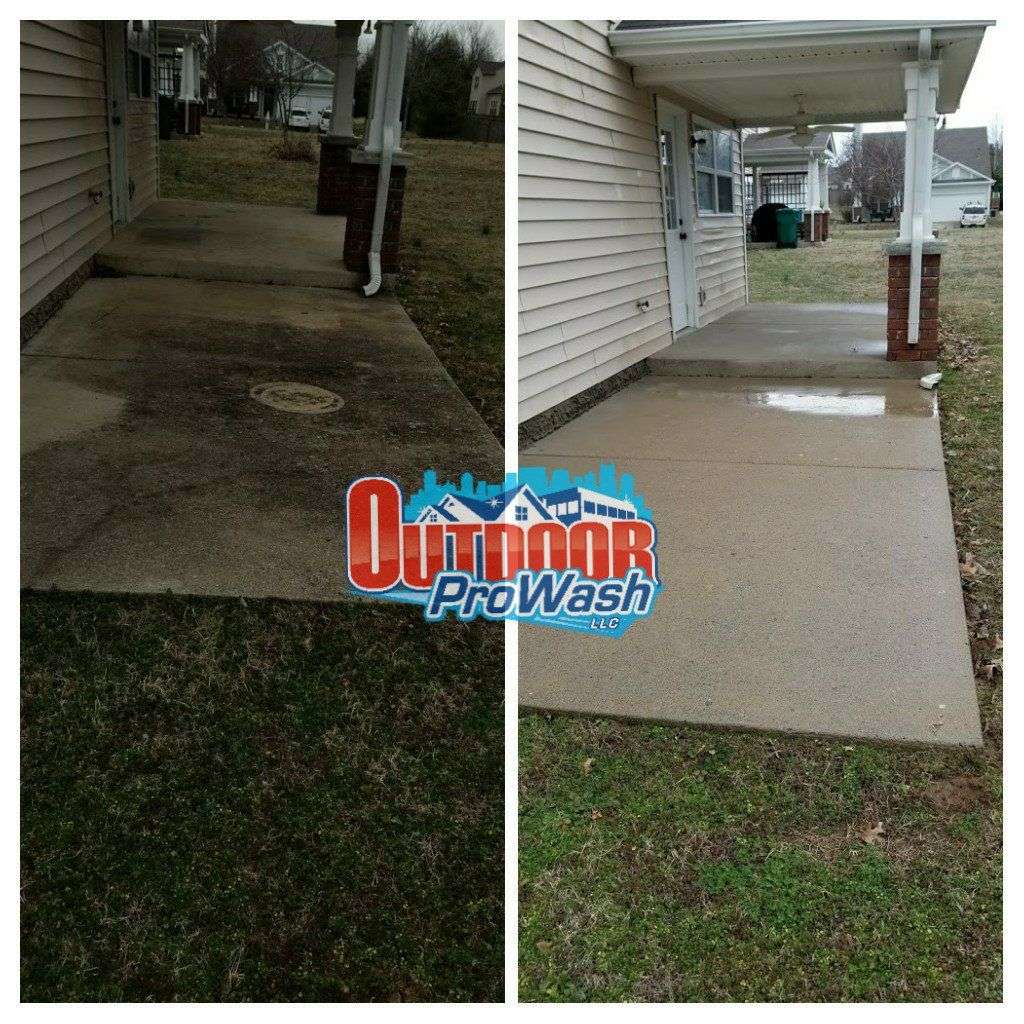 It is also important to clean and seal your broom finished concrete. It's not noticeable when the plain looking broom finished concrete is sealed because the siloxane that is what most sealer products use gives a natural look. Broom finished concrete doesn't normally look well with a wet look sealer. That's why most people prefer the natural. The siloxane used more frequently on broom finished driveways is water based and can be applied to a slightly damp surface. There should be no rain in the forecast when using water based sealers.
Sealing Exposed Aggregate Concrete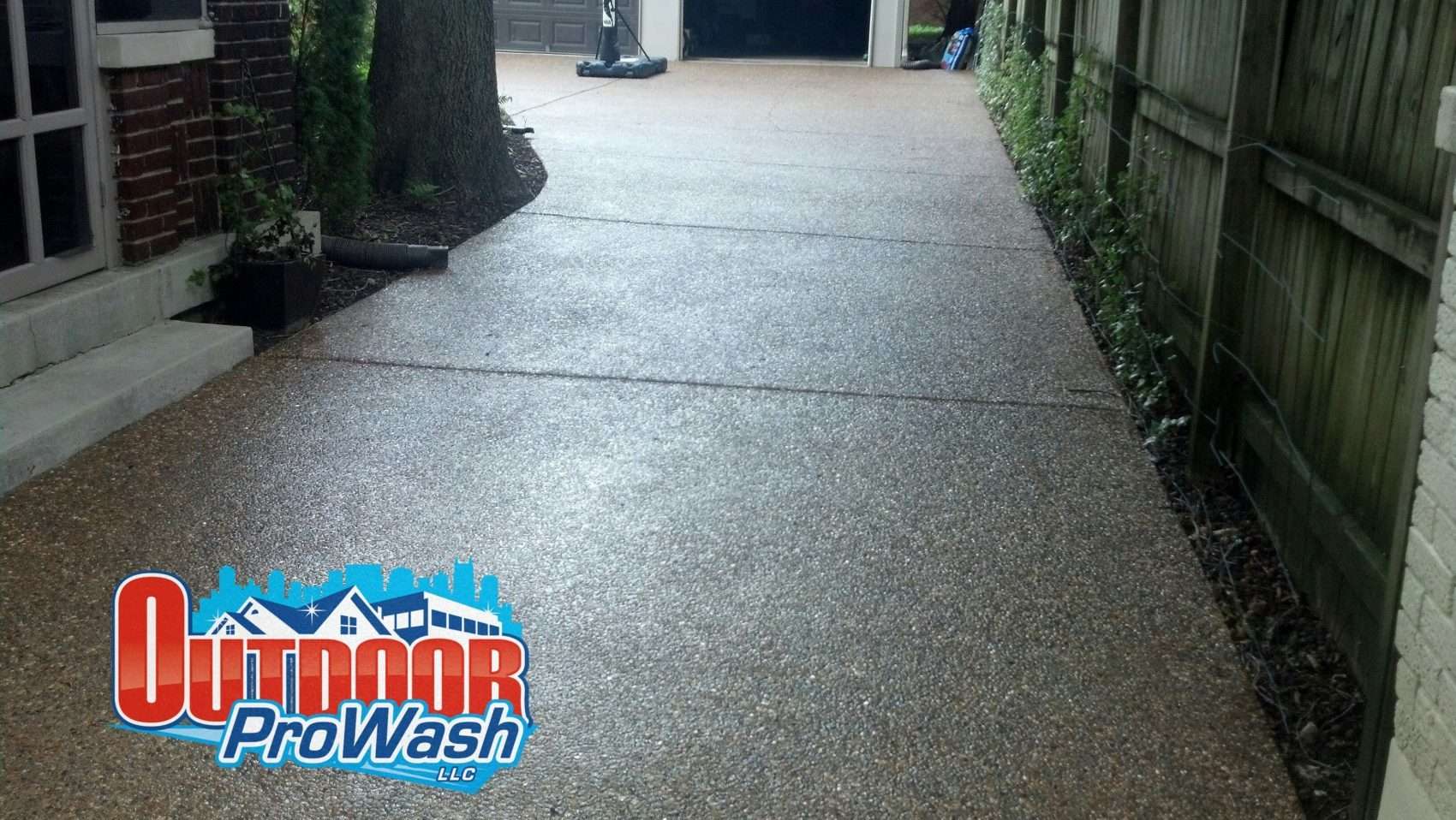 Sealing exposed aggregate concrete is normally the wet look sealer. That wet look is what stands out and it's believed to be why more people seal the exposed aggregate versus the broom finished. Typically the exposed aggregate driveway is sealed with oil based acrylic sealer. The oil based needs to be applied to a dry surface. It's wise to turn off your sprinklers so as not to delay the sealing day due to having a watered job site. Rain is ok in the forecast when using the oil based sealer, but you want it to be down for a few hours.
We offer Driveway Clean and Seal Service near these locations in Tennessee:
Nashville
Brentwood
Franklin
La Vergne
Old Hickory
Nolensville
Mt Juliet
Hermitage
Murfreesboro
Smyrna
Hendersonville