We know how important it is to provide affordable home pressure washing for everyone who needs it. Our soft wash house washing does that very effectively. And without the danger or damage caused by using too much pressure, you can be assured your property is in safe hands. It includes a thorough vinyl siding cleaning service, but also involves cleaning all of your trim work including the front of your gutters.
Affordable Home Pressure Washing Service
Pressure washing your home with too much pressure can damage sensitive siding like dryvit or painted siding. Our soft wash is the industry preferred method for most exterior power washing jobs. The soft washing process we have been using since 2004 will not damage your screens or window seals. We also rinse the glass while we are there.
When hiring a professional pressure washer
When hiring someone for home power washing you want to know that they are insured. They need general liability, workers compensation and commercial auto with every driver added to the policy. How long they have been in business is very important, but also experience is very much needed to prevent headaches. Assessing someones experience can be tricky. Outdoor ProWash has been in business since 2004. On top of how long we have been in business you might like to know that we have been at it full time. So while some professional power washers may have been doing the business for a long time, they might only clean one or two things a week and that could be just driveways. What makes Outdoor ProWash the most experienced is that we wash dozens of houses and roofs and driveways every week. We don't shut down in the Winter. You will be surprised how little experience other pressure cleaning businesses have if you asked or knew the truth. Another part of experience is learning. Some people just stop learning. Not us. We attend trade shows, conventions and other event. We travel several times a year and attend numerous online educational sessions. We also network with pressure washing contractors all over the country and abroad. We are certified by uamcc.org the largest non profit association for mobile cleaning services. Professional grade equipment goes a long way. Not only does it get the job done better, but expensive equipment take a huge commitment and shows dedication to the business.
Why you can trust Outdoor ProWash
We are BBB A+ credited and have won the Angie's List Super Service Award for the past three years consecutively with over 90 reviews on Angie's list alone. We have many good reviews on the web. You just can't beat the experience we have.
BUY NOW! Save now!
Please use our affordable home pressure washing order form below if you would like to use our BUY NOW option. This option cut through all the red tape and gets you right to the scheduling process ahead of everyone else.
See our online reviews…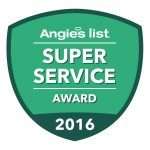 Jun 21, 2017
House wash, driveway and sidewalk pressure washing
Thank you. It looks great!
Jun 21, 2017
Soft Wash House Washing
you guys are AWESOME !   the  house looks BRAND NEW !!  if you want to put me on a reference list, please do...i will brag strongly about how great your work is... ...thank you...be blessed...j mark w
Jun 14, 2017
House Wash
The guys were very professional and did an awesome job. I don't think I've ever seen my porch and steps so clean! I can't stop looking at everything. I can tell a difference inside the house...much easier to breathe.I have already gave your card to a friend. If a house could smile, mine is now. LOL! Thank you.
Jun 5, 2017
Soft Wash House Washing Package
Chris did a great job in pressure washing my house. Also he is very friendly and customer oriented. The only negative was I left messages on 3 occasions and did not get a call back. The first call was to set up service and I had some questions. In second message, I mentioned referring my sister-in-law and did receive a call back. The third call was to find out what time on June 2nd the crew would be here and that message was not returned. I did get a call from Chris advising me he was on the way. Focusing on this will positively impact customer service. Thanks for completing this job for me. Reggie
We had a big unpredictable wave of calls coming in and was not able to get back to everyone in a timely manner. By the time I got the voice messages the work was already complete. Thank you for your business and valuable feedback.
May 21, 2017
Soft Wash House Washing Package
Thank you very much for the great job.
See also pressure washing driveway, House Washing and Roof Cleaning