About Us Exterior Cleaning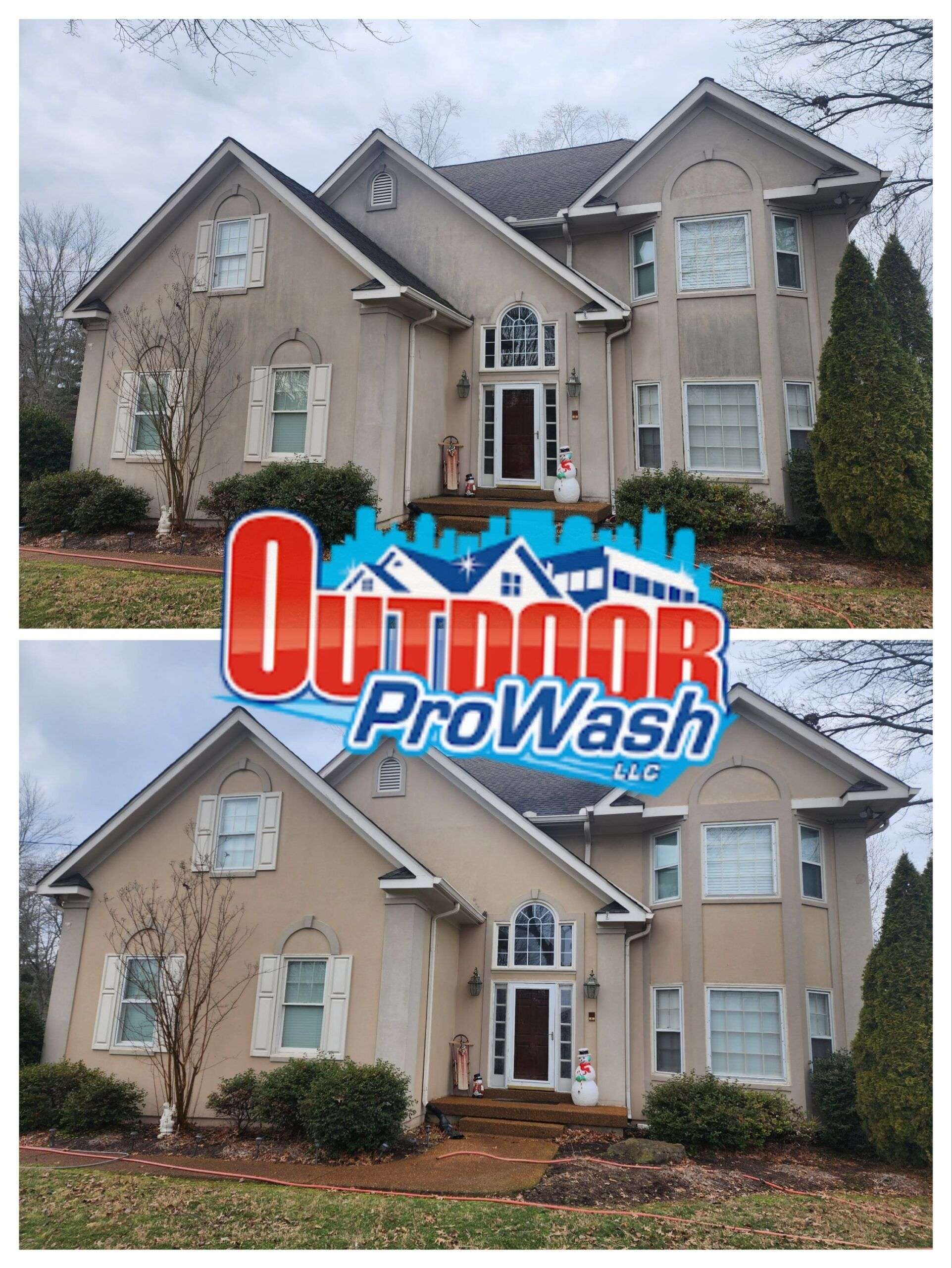 Welcome to Outdoor ProWash, your trusted partner for all your exterior cleaning needs in and around Nashville, TN.
We are a locally owned and operated business that has been serving the Nashville community for over a decade. Our team of highly skilled and experienced professionals takes pride in delivering top-notch exterior cleaning services to our customers.
At Outdoor ProWash, we specialize in a range of exterior cleaning services, including house washing, roof cleaning, gutter cleaning, and window cleaning. We use state-of-the-art equipment and eco-friendly cleaning solutions to ensure that your property is not only clean but also safe for your family and pets.
We understand that your property is a significant investment, and we strive to protect and maintain it with our cleaning services. Our team of experts is fully licensed and insured, and we guarantee the highest level of professionalism and customer satisfaction.
House Washing: Our house washing service is designed to remove dirt, grime, and other contaminants from your home's exterior surfaces, including vinyl, brick, stucco, and more. We use a soft washing technique that is gentle on your home but tough on dirt and stains.
Roof Cleaning: Our roof cleaning service is aimed at removing algae, moss, and other organic growth from your roof's surface. Our non-pressure cleaning technique ensures that your roof is thoroughly cleaned without causing any damage.
Gutter Cleaning: Clogged gutters can lead to water damage and other issues, which is why we recommend regular gutter cleaning. Our team uses a safe and effective cleaning technique that removes debris from your gutters and ensures that they are functioning correctly.
At Outdoor ProWash, we are committed to providing the best exterior cleaning services in Nashville, TN, and surrounding areas. Contact us today to schedule an appointment and experience the difference that our cleaning services can make for your property.