Success! FYI Here's our standard scope of work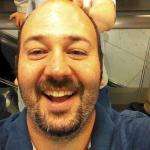 Roof Restore Outdoor ProWash
George Clarke
615-365-1000
george@outdoorprowash.com
Thank you for taking the time to fill out the form. We will contact you shortly. If you chose Email as method of contact please take a minute and add me to your contacts so the message won't get lost in junk / spam….
Scope of Work
You filled out the form… Let me tell you what we do. We:
Pick up trash

Use leaf blower to get rid of loose dirt
Wet the area
Pressure Wash with surface cleaner
remove gum with HOT water
squeegee bottom glass
All wash water is controlled using the following as needed:
oil socks

vacuum recovery
sand berms
sediment filters
drain covers
It is against our policy to allow detergent, oil or sediment to enter into any storm drain. Waste water is never allowed to go off site. This is compliant with the "Clean Water Act of 1972". http://www.epa.gov/regulations/laws/cwa.html
If we are cleaning a building we may use:
a man lift

brushes
extensions
detergents
long range nozzles
You won't believe the results achieved by a trained technician!
Take care for now and have a great day!