Contact Us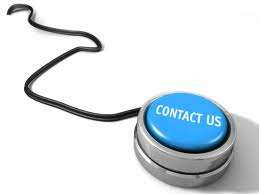 Welcome to the Outdoor ProWash LLC Contact Us page! We're excited to hear from you and learn how we can help you with your outdoor cleaning needs. We're a professional, experienced team dedicated to providing our customers with the best possible service.
If you have any questions or comments, please fill out the form below and we'll get back to you as soon as possible. We encourage everyone to fill out the form, as it's the quickest and most efficient way to reach us. Our team is always ready to answer any questions you might have, and we'll do our best to get back to you within 24 hours.
For most customers, we offer an instant free quote through our web form. Please fill out the form as accurately as possible so we can give you the most accurate quote. If you're a commercial client, we have a separate form that you can find on our home page.
Thank you for choosing Outdoor ProWash LLC for your outdoor cleaning needs. We look forward to working with you!
If you're having trouble viewing our embedded form please click below:
We serve the entire Nashville, TN area.
Our office hours are:
Monday-Friday: 7:00am-9:00pm
Saturday: 12:00pm-2:00pm
Sunday: Closed
For more information or to schedule an appointment, please call us at (615) 365-1000 or email us at info@outdoorwash.com.