Roof Cleaning Tullahoma TN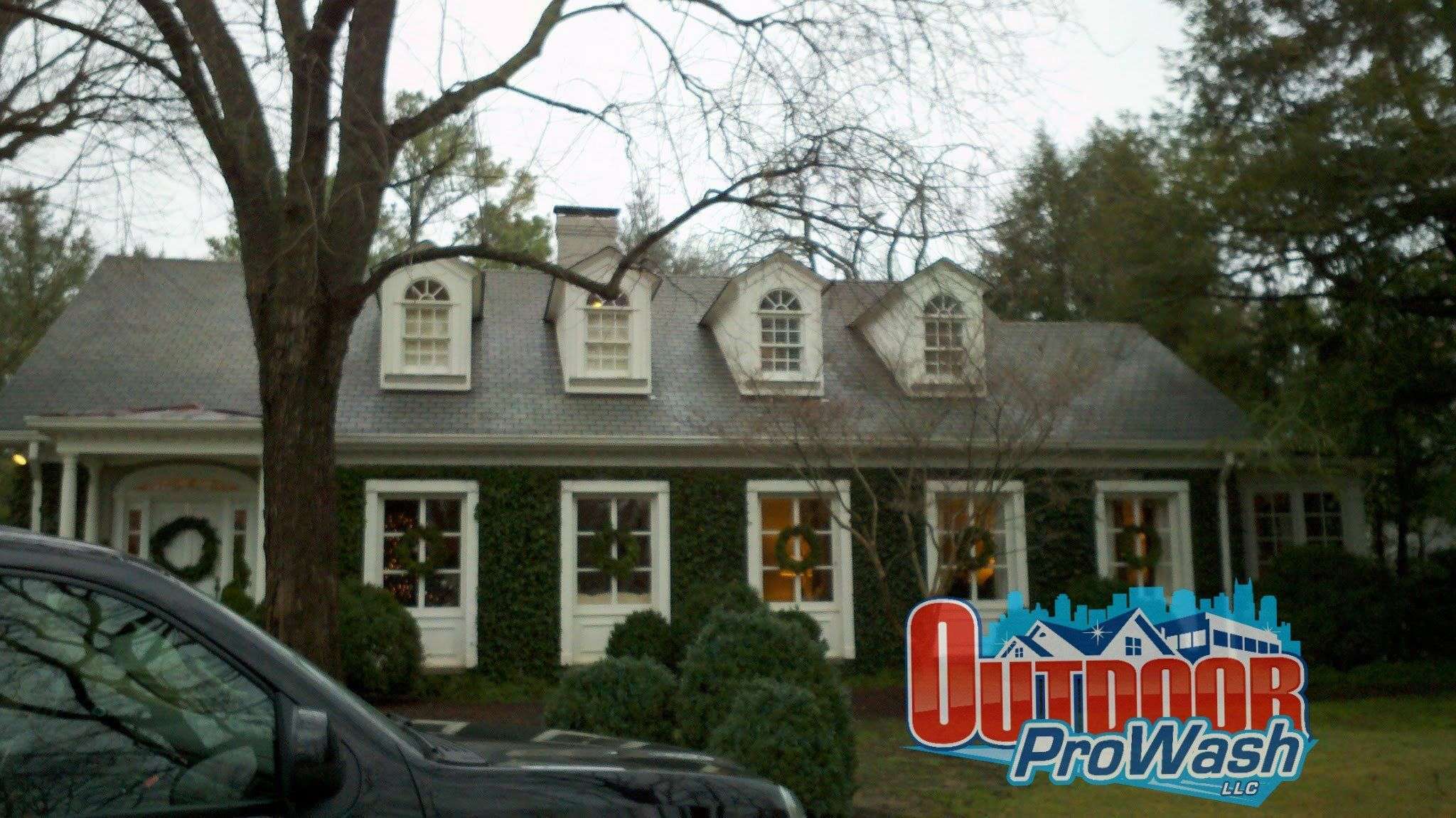 Cleaning a Roof in Tullahoma
Roof Cleaning by Outdoor ProWash in Tullahoma since 2004. This page can be used to contact us directly for a quick and easy free estimate. Our method, we call soft washing, for removing the dark streaks and other staining from your roof has been used by us and many professionals for over a decade. Soft washing is the best method for the results you want from a professional. See our reviews below:
Jul 6, 2023
Soft Wash House Washing Service
Always pleased with our service from Outdoor ProWash! Great customer service, always on time, and always do what they say they will do!
Jun 23, 2023
Gutter Cleaning
As always great work!
Jun 15, 2023
House Washing Service
Outdoor Powerwash did an excellent job of cleaning the exterior of our rental house. The concrete steps were especially dirty and now they are clean and look great. The windows look 100 percent better now too.

Jun 2, 2023
Gutter Cleaning Service
Awesome job cleaning my gutters. They were prompt and professional. Definitely would recommend!

May 26, 2023
House Washing Antioch TN
Well done as usual.
May 21, 2023
Pressure Washing Nashville
Friendly. Knowledgeable. Reliable. Good communication. Reasonable pricing. Nice results. Local. Experienced.

May 13, 2023
House Washing Franklin TN
You always do a great job!! Thank you.

May 9, 2023
Annual Recurring House Wash
Great Service!
May 5, 2023
House Wash and Concrete Pressure Wash
Great job and good people! I have them come annually to clean all exterior of my home!

May 1, 2023
House Wash and Concrete Cleaning
A gift I give myself every year! Having my home washed and sidewalks cleaned of debris from winter just refreshens everything! As I walked around after George was here I thought 'this is a gift I give myself' I spend so much more time outdoors when its clean and pretty. Thanks for the great service now for years!!!