Roof Cleaning Tullahoma TN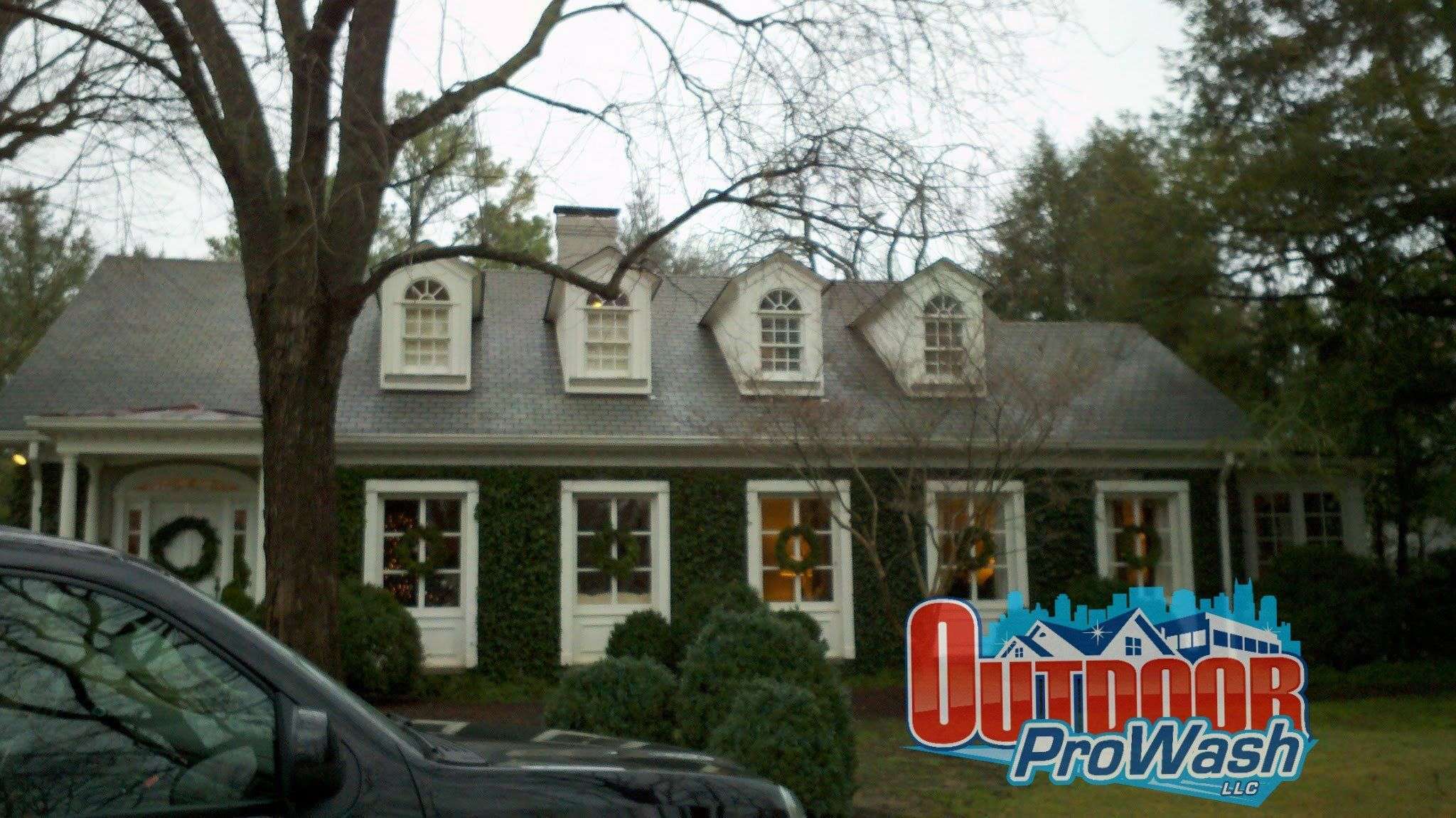 Cleaning a Roof in Tullahoma
Roof Cleaning by Outdoor ProWash in Tullahoma since 2004. This page can be used to contact us directly for a quick and easy free estimate. Our method, we call soft washing, for removing the dark streaks and other staining from your roof has been used by us and many professionals for over a decade. Soft washing is the best method for the results you want from a professional. See our reviews below:
Mar 16, 2023
House Wash and Driveway Pressure Washing
Great work, George. Thanks
Mar 16, 2023
Clean out the gutter and flush them with water to ensure they are flowing.
Terrific service, quick response time, and reasonable prices.
Mar 7, 2023
Roof Cleaning
Good job. The roof on the shop is bright and shiny again.
Mar 7, 2023
House Washing
Did a great job as always !!
Looking forward to next time😀

Mar 5, 2023
House Washing
Such an easy experience and our house looks so much better! I wish I had taken before/after photos of the difference.
Mar 4, 2023
House Washing
As always thank you for a great professional and friendly job! I appreciate y'all washing porches, pet carrier etc it makes my life easier. Y'all take care
Feb 18, 2023
House Washing Cane Ridge, TN
Couldn't be happier! So nice to have a clean house on the outside. George died an amazing job at a reasonable price. So worth getting this done. I would highly recommend Outdoor ProWash!
Feb 9, 2023
House Wash and Driveway Pressure Washing
The service was great! My house and driveway look better than I could've hoped!

Jan 31, 2023
Gutter Cleaning Mt Juliet TN

Great job! Thanks for the promptness and attention to detail!
Jan 19, 2023
Gutter Cleaning Nashville TN
Fantastic work as always! I was working from home and was on a call when the team finished. They were patient waiting for me until I was done! You guys are great.